The Best EPOS Till Systems for Retail and Hospitality UK Overview
Running a business takes a whole lot and there are some things that need to be put in place to ensure that your business operations are flawless. Having a POS system is a great way to keep track of all transactions and staff performance, among other aspects of the business. If you have decided to have an EPOS till system for your business, you need to ensure that you have the right one. There are so many different systems and each has its own features and functions to offer.
Choosing a POS for your retail or hospitality business can be quite a challenge. Most business owners do not even know that they need to look for a POS. Every company that has a POS system promises to have the best system, which may not be entirely true. When considering a POS system, it is imperative to note that not all platforms are the same. As such, the capabilities may differ and this is why you need to find the one that serves your specific needs in the best way possible.
If you are thinking of investing in a POS, this guide will be useful for you. We will look at some of the best POS systems for the retail and hospitality industries in the UK. At the end of this guide, you should be in a position to make an informed decision. Keep reading to the end and learn of the various options that are available for you.
How to Find a Good POS System
Before choosing any POS system, you should take the time to understand exactly what you need from such systems. This means that you need to have a full comprehension of your business needs so that you can find the right POS. With such information, you will be able to compare quite a number of options and end up making an informed decision.
As you may be aware, businesses are different and they come with unique needs. It is no wonder that you may find one POS system working perfectly for one business and not working at all for another. Here are some of the key considerations that you should have in mind when considering a POS system:
Size of business

Type of business

Budget in mind

Management needs

Hardware and software preference

Customer support
Generally, a good POS is one that makes your work easier in every single way. With this rule in mind, you will be able to test each system and determine if it works for you or not. In this guide, we will look at the specific details of some of the best systems. We intend to give you all the necessary information to help you make the right choice.
Top 5 EPOS Systems for Retail and Hospitality in the UK
There are so many different POS systems designed for the retail and hospitality industries in the United Kingdom. We have tested and reviewed a good number of them and have narrowed down to the top 5 systems. Here are our top choices:
Lightspeed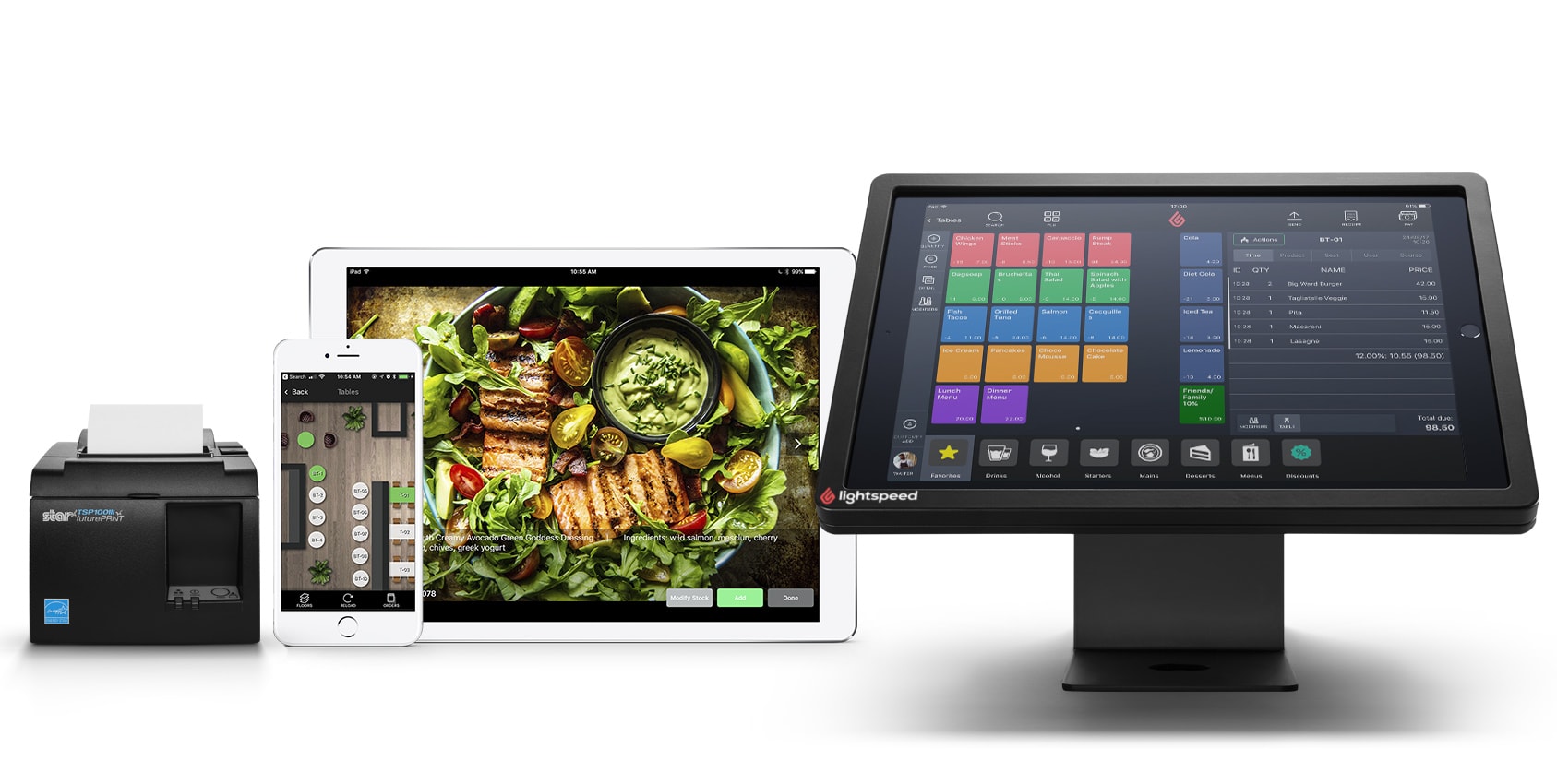 Lightspeed has proved to be one of the best POS systems for retailers and restaurant owners. There are so many features that the system offers and it is known for its capabilities of storing data in the cloud. You can access your business operations for any part of the world.
Some of the functions that you can handle with Lightspeed POS include:
E-commerce integration

Customer management

Transaction processing

Inventory management

Email marketing

Analytical reporting
Lightspeed is an iPad POS and while it may not be the cheapest option, it has so much to offer and this will improve all business operations. If you have a hotel, restaurant or a retail store, this is a great POS to consider.
TouchBistro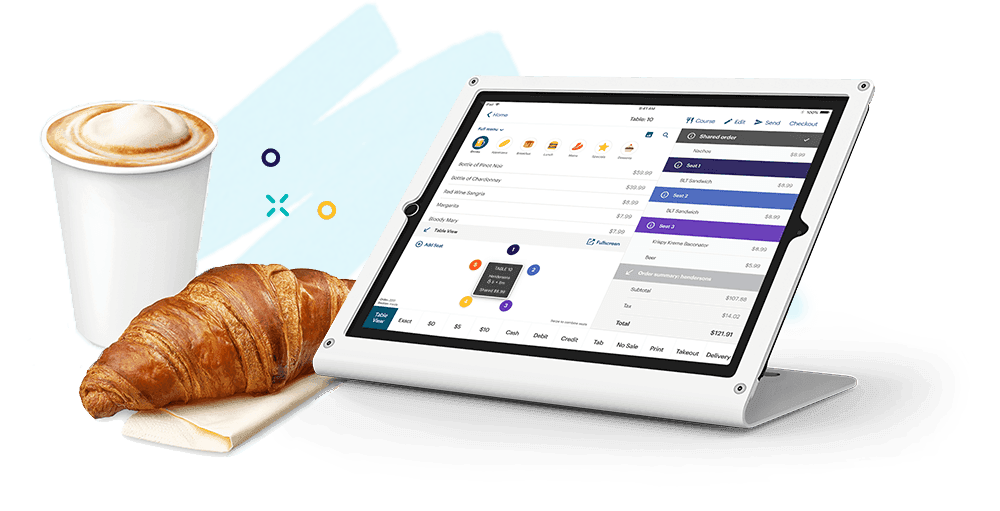 TouchBistro is the best EPOS for small restaurants and has the ability to streamline all hectic operations.  While there are other POS systems that choose to serve multiple businesses, this particular system is specifically for restaurants. Most users who make use of this system are pleased with its performance and features. It has won quite a number of awards including Best POS System for Restaurants.
Here are some specifications that make TouchBistro Unique
Accepts all major payment options

Customer-facing display

Table ordering

Kitchen display

Table management

Self-ordering

Menu management
The price is not exactly cheap and it is set to be a price per user. The number of users will determine how much you will pay. TouchBistro is something to seriously consider including in your restaurant operations.
Square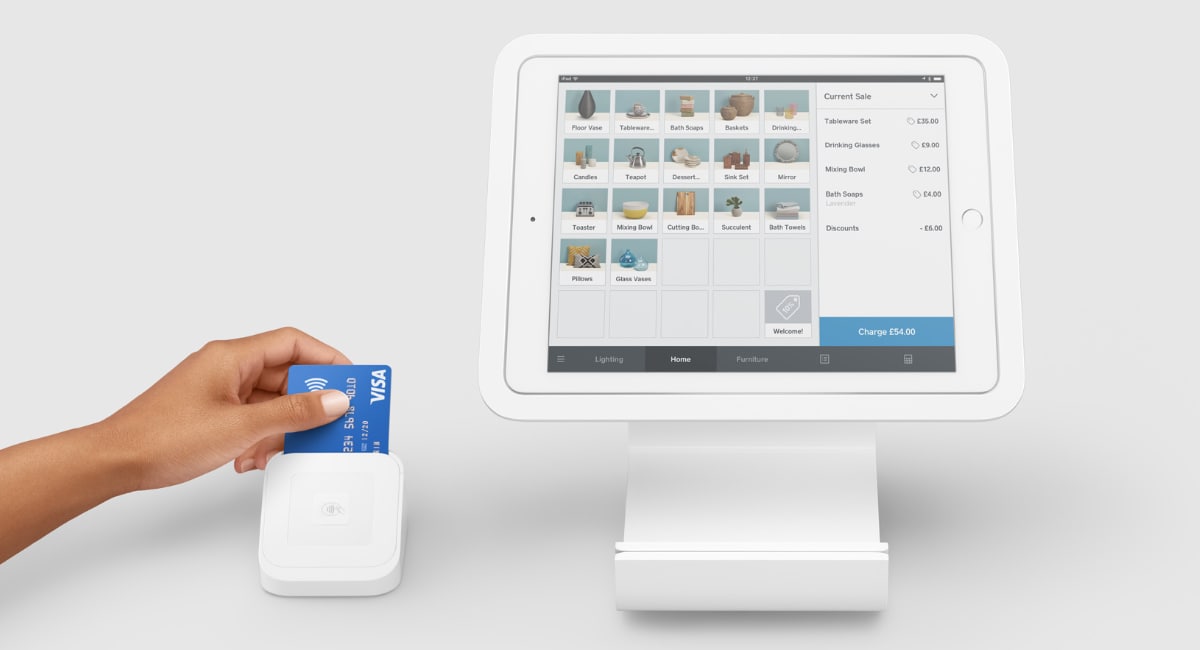 Square is one of the most incredible POS systems of the market and the main advantage is the fact that the software is free of charge. If you are looking for a reliable system that will work perfectly for your business, this POS is intuitive and the basic version is adequate for most small stores and businesses.
You will get all the basic functions of a POS from Square, including:
Basic inventory management

Transaction processing

Customer management

Basic reporting

Invoicing and receipts
Square is a cloud-based and mobile system and can be used for stores with different locations. This POS is free as long as you are using the Square payment processing platform.
iZettle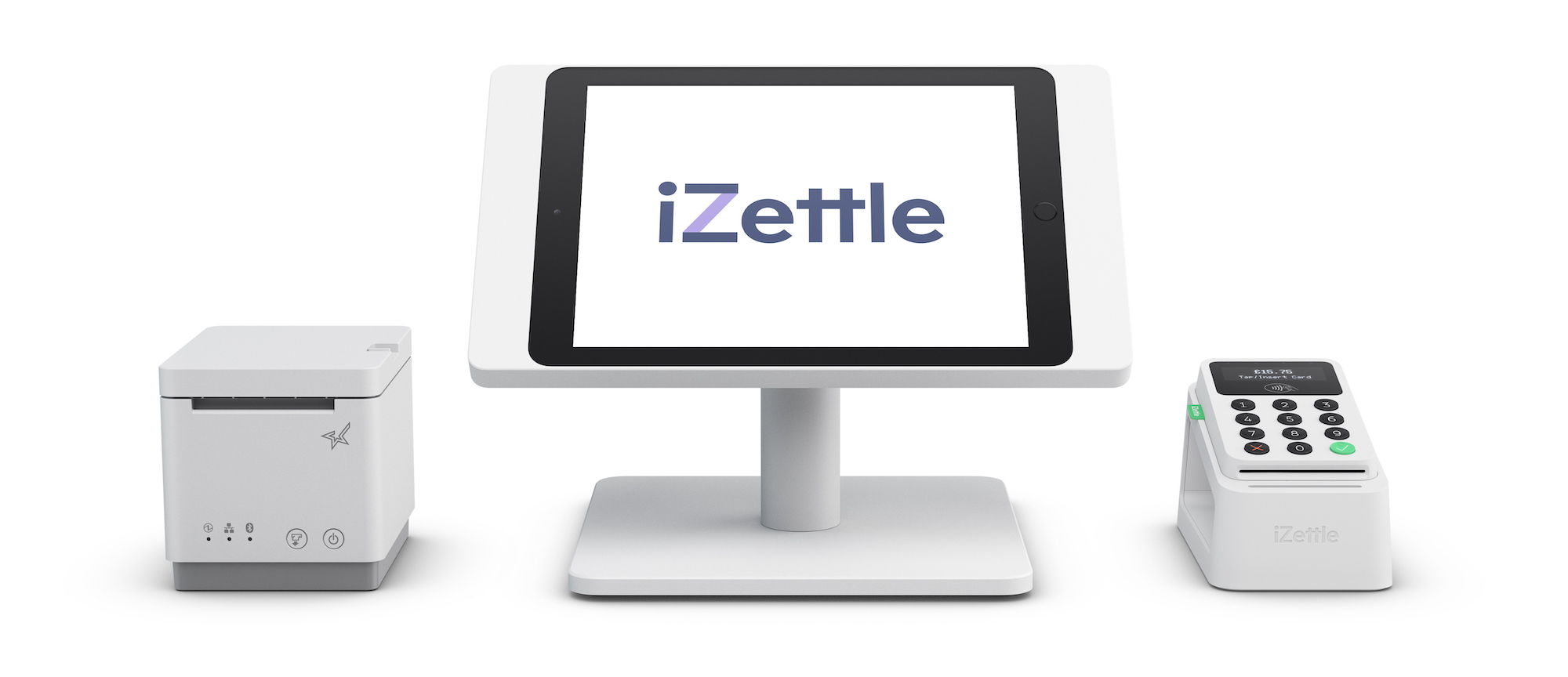 iZettle has a free version, which is known as GO and it is ideal for retail and hospitality business. It is so similar to Square POS and in order to access it, you will need to use its payment processing service. If you would want to make use of the paid version, you will need to pay £29/month to unlock the GO Plus and access more functions.
Some of the features include
Payment processing

Inventory management

Transaction processing

Customer management
You also have the option to take your online business to the next level with iZettle Go Plus. For £29/month you can set up an online store and sync inventory with your shop, as well as taking online payments. It is certainly a good option for sole traders and as well as other types of businesses.
Zonal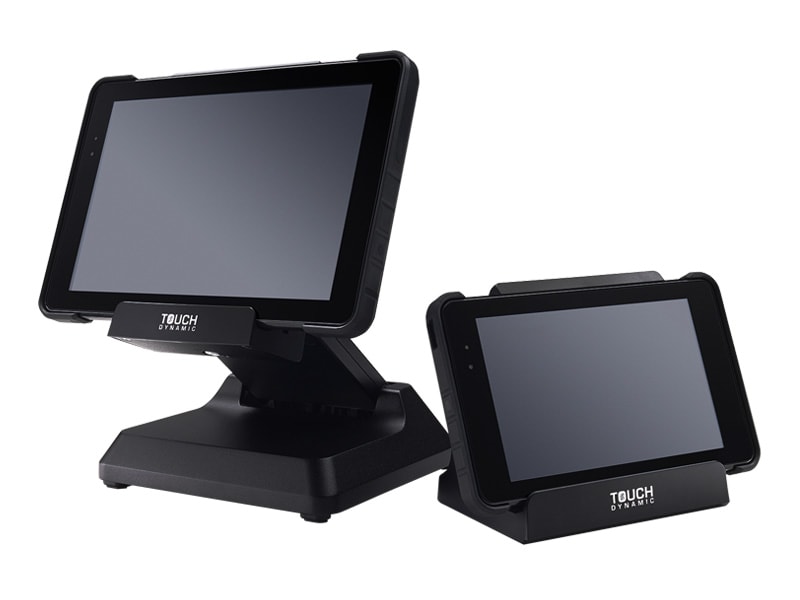 Zonal is a perfect choice for people with chain restaurants, bars or business. This is a POS system that will make the process of running your business easier and much faster. You can save yourself a whole lot of frustration with the Zonal POS. The system comes with all the necessary tools to make it easier to customize your operations.
Some of the main features that it offers include:
Transaction Processing

Cash management

Staff management

Inventory management

Price control

Reporting
The reporting and accounting integration is what makes Zonal stand out from the others. The main objective of the tool is to make it easier to keep tabs with all transactions and business operations.
Conclusion
We believe that the information above will be crucial in helping you make a final decision on the right POS for your business. With the top 5 EPOS till systems that we have reviewed in this guide, you should be able to pick one that serves your needs. You can take some time to read our detailed reviews of the best POS systems for retail and hospitality in the UK.