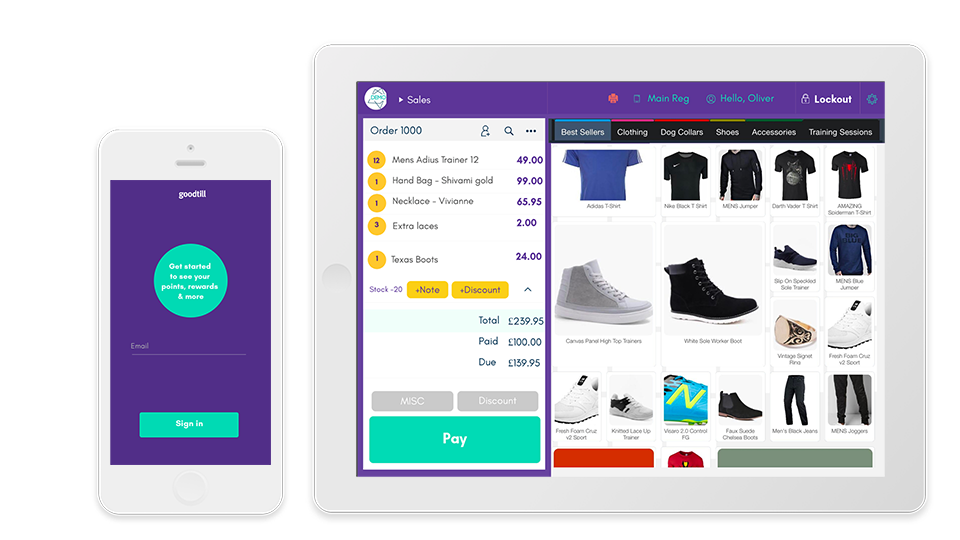 About Goodtill POS
Goodtill has become the best POS for mid-range hospitality business but can also serve small enterprises. It comes with exciting and useful features like moderate reporting, table management, staff management and so much more. It has a wide range of management capabilities and the POS can serve the needs of the clients and improve customer service and productivity.
This POS is primarily used in the UK and most features are designed to serve the hospitality industry, including bakeries, cafes, restaurants, Seeing that Goodtill was built for small retailers, it serves more than 20,000 users. It is a good POS that helps to streamline the sales and customer service in the food industry.
Why Choose Goodtill POS
One of the biggest reasons why small retailers prefer Goodtill is the fact that it is cheaper than other similar POS systems. It is designed in a better way and the management of your store becomes easier. This is an EPOS system that uses an iPad to run, which makes it convenient to carry around.
As for payments, it can integrate with most of the payment options including Barclaycard, Square, SumUp and iZettle among others. For accounting purposes, Goodtill can also integrate with Quickbooks or Xero, making it easier to keep up with all transactions. It is an affordable solution for those in the retail and hospitality industry.
The company takes customer feedback seriously and customer support is exceptional. Goodtill POS is loaded with an intuitive interface and amazing features. The company keeps updating the software to meet the needs of the clients in the best way possible.
Final Verdict
Goodtill is a great POS for small businesses and it will make your day to day operations easier. The biggest takeaway is the fact that it is affordable. However, this comes with limited features and can only be used by small and mid-range businesses. If you are a start-up, you can choose Goodtill EPOS to help you run the ropes of the industry. For its price, this is certainly worthwhile and will make it easier to manage your business operations.