Lightspeed Restaurant POS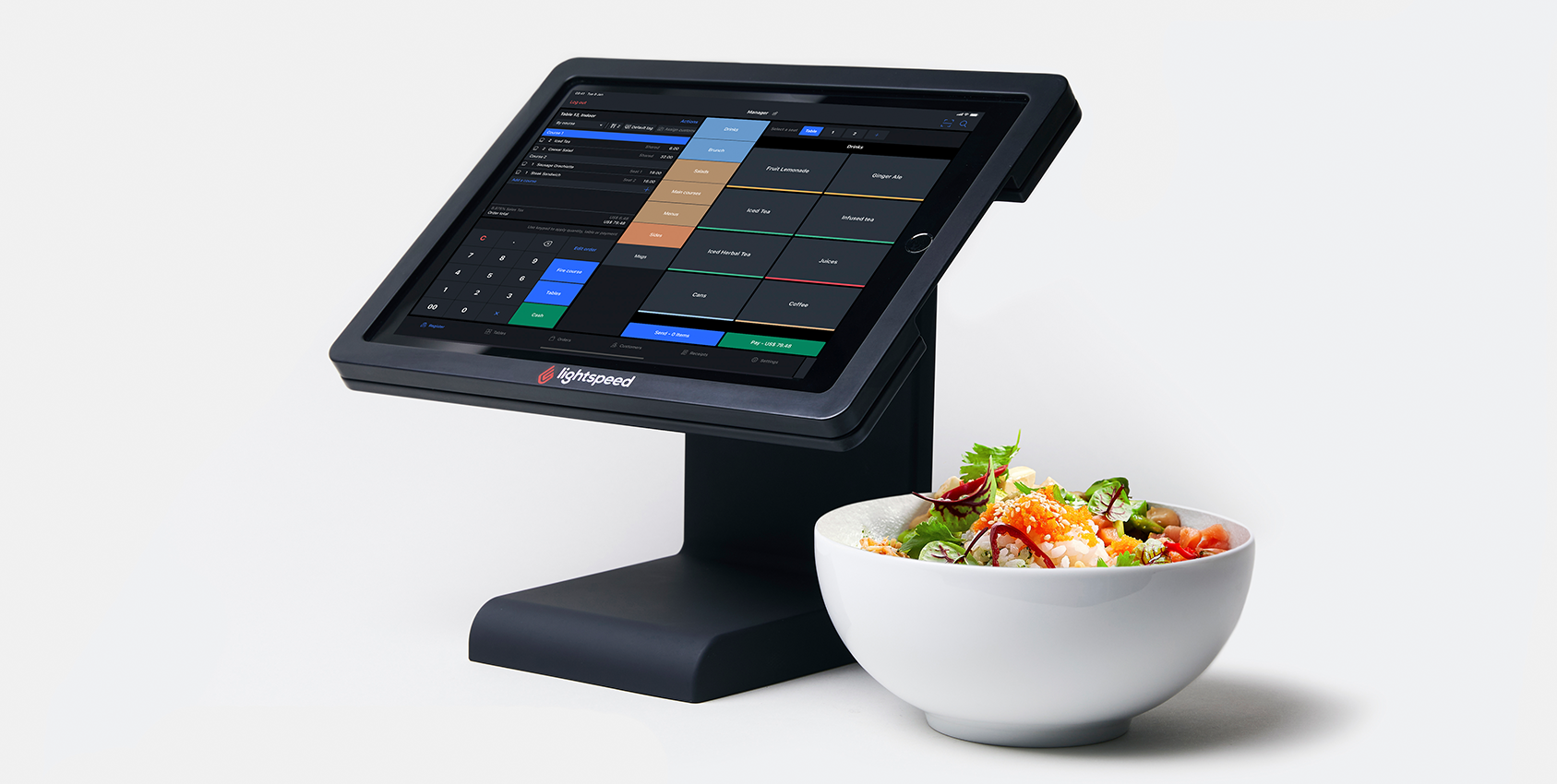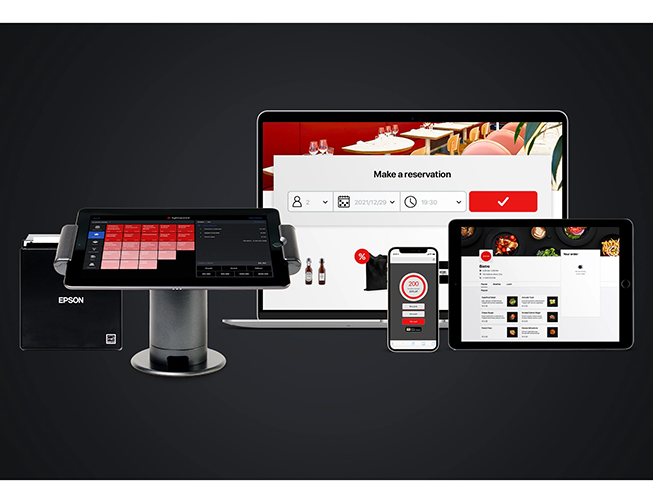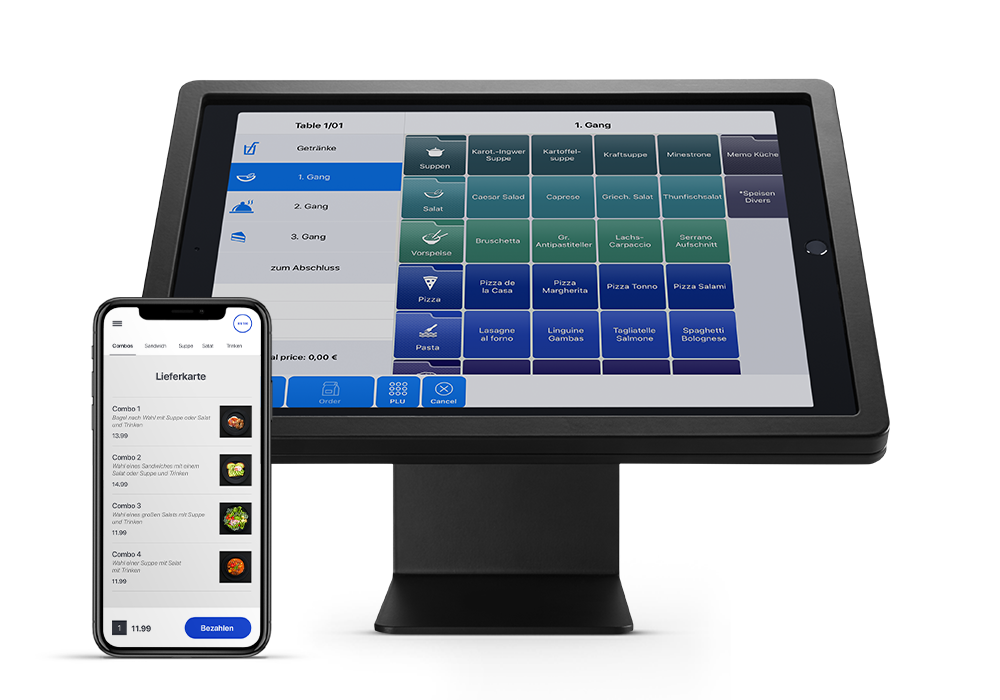 About Lightspeed Restaurant
Lightspeed is a reliable and effective ePOS. The company has a long track record of providing innovative solutions for business. There are different products offered by the company, including the Lightspeed retail ePOS. However, in this review, our focus in the restaurant version.
Lightspeed Restaurant ePOS is one of the best ePOS systems in the UK. If you are in the food industry and are looking for a powerfull, all-around POS software, the Lightspeed Restaurant software is your best bet. It has excellent features and functions that will help you to run and manage your restaurant business better than the competition.
One of the selling points of Lightspeed is their customer support service, even though they charge extra for it. When it comes to customer service, there is no one who can compare to them. Lightspeed system offers several features that will help you streamline your foodservice business to attain greater efficiency and profitability. In addition, the Lightspeed software is highly customizable and its configuration options are extensive.
Features of Lightspeed Restaurant ePOS Software
Table Tab Functions
With this POS, you can create different table plans depending on your restaurant design. It has an easy-to-use tab system where you can set up different tabs for each table plan. You can then configure the condiments and tax percentage per table, making it easier for everyone to understand how orders are processed.
Recurring Orders
Lightspeed Restaurant POS software is integrated with the Menu Link feature, allowing you to automatically generate orders. This feature can also be synced with your inventory, ensuring that the items needed are available.
Third-Party Integration
With the Lightspeed POS system, it is easy to integrate third-party applications like Reservation Genie and Xero accounting software. With this feature, you can easily track customer purchase history, which can be used for targeted marketing.
Menu Management
Lightspeed POS comes with the ability to manage your menu, allowing you to list down your featured dishes. You will also be able to set up product standards that are used by the system when generating orders automatically.
Customer Relationship Management
When running a restaurant, customer relationship management is one of the most important things that you need to consider. With the Lightspeed POS system, you can manage your customer database through powerful reporting features. It is also integrated with social media tools to help create buzz about your business and encourage more customers to visit your restaurant.
Payment Options
Lightspeed POS accepts different payment options for customers, making it easy for them to pay using any of their preferred methods. You can either use cash, credit cards, or even checks to make Lightspeed payments.
Inventory Management
Lightspeed POS manages your inventory, helping you avoid running out of stock. You can also set up reorder points so that you are notified when it is time to restock.
Employee management
You can also manage your employees with the Lightspeed POS system. It has a time clock feature where you can record how long each employee works, helping you make payments for their overtime hours.
Loyalty Programs
Lightspeed Restaurant POS also has a loyalty program feature, allowing you to provide discounts for your most loyal customers. You can use the reporting tools to study the popularity of certain dishes among your clients.
Lightspeed Restaurant ePOS System Review: Is It The Best ePOS for your restaurant?
One of the things that we like about Lightspeed Restaurant system is its flexibility. It has a complete set of features that can be utilized by any restaurant, regardless of size and nature. The system's main goal is to provide help for small businesses to compete with larger ones.
It may not be the cheapest ePOS in 2022 but if you want quality service and support for your investment, the Lightspeed Restaurant app is the best choice.
Who Needs Lightspeed POS System?
Lightspeed Restaurant ePOS system is ideal for small and mid-sized businesses in the restaurant industry. It has all the standard features that you can expect from a POS system, such as sales tracking, inventory management, and customer relationship management.
Lightspeed's main focus is to provide affordable and efficient solutions for restaurants. With Lightspeed ePOS, you will be able to save money and time, allowing your business to concentrate on strategic issues.
Another great thing about it is that Lightspeed Restaurant ePOS works well with third-party applications like Square Register, Reservation Genie, and Xero Accounting. It has an open API that makes integration into other systems easy.
Lightspeed Restaurant ePOS has a simple user interface, making it easy to navigate. You won't have to spend time learning how the system works because it will only take a few minutes to understand its functions and features.
Advantages of Using Lightspeed Restaurant ePOS
Affordable: Lightspeed ePOS is known for its affordability, especially when compared to other restaurant management software. Its affordable price makes it easy for small business owners in the food industry to afford without causing too much strain on their budget. Note though that while this software is cheap, you will need to subscribe to a monthly or annual plan to have access to all of its features.
Easy to Use: Lightspeed Restaurant ePOS is known for its user-friendly interface so you do not have to worry about the steep learning curve of restaurant management software. It has a simple and intuitive toolbar that can be easily understood by users. If you are someone who is transitioning from cash registers, the transition will be easy as well since the features are very similar.
Manage Inventory: With the Lightspeed Restaurant ePOS, you have the ability to manage your inventory so it is easier for you to keep track of what dishes are available in your menu. This will help you avoid running out of stock during peak hours, ensuring that customers can order their desired dishes all throughout lunch and dinner.
Access in Offline Mode: This ePOS system allows you to access the software even in an offline mode, which can be useful when your internet connection goes down. You can still complete orders using the cash drawer because it is connected to a separate computer.
Social Media Integration: You can use social media tools to help create buzz about your restaurant and encourage more customers to visit your business. You can create a Facebook or Twitter POSt when you introduce new dishes to your menu, offer discounts on regular days, and update contact information in case clients need to ask you questions about an order.
Customer Relationship Management: The customer relationship management features in the Lightspeed ePOS will help you keep track of client POS data. You can add a client card where you can add details about their purchase history, including the frequency of their visits and how much they usually spend on each order.
Reporting Tools: Data is very important for any business, especially in the restaurant industry where you need to know your daily sales reports and customer preferences. Using the reporting tools in this ePOS system, you can easily generate reports on your daily business performance.
Drawbacks of Lightspeed Restaurant ePOS
App Unavailable: The Lightspeed app is unavailable on most mobile devices, limiting the ability of users to access their accounts and make changes on the go. You can still use your mobile device for processing payments, but it will be difficult if you want to add new items to your menu or update client information when you are away from the restaurant and there is no internet connection.
Customer Support: Even though Lightspeed ePOS has an extensive tutorial section, you can still encounter problems when using your account because of the learning curve involved in learning how to use this restaurant management software. There are also not that many support agents available if you need assistance with technical matters such as server down issues or menu configuration.
Lightspeed Restaurant POS Plans & Pricing in the UK
Lightspeed restaurant reviews show this as a popular restaurant management software because of its affordable price. There are 3 main pricing options:
Essentials: This is the basic plan and costs £59 per month. It already has many features in store for you including inventory management, social media integration, and reporting tools.
Plus: £109
Pro: The Pro plan has all the features of the Essentials package and so much more. This will cost you £339 per month. It includes the ability to use your POS offline, access Android devices, cloud storage space of 20GB and more.
The good thing about Lightspeed ePOS is that you can choose which plan works for you depending on your restaurant's needs. You can opt for just the Essentials if you are only starting out so it will be easier for you to monitor your transactions and keep track of your inventory. The Pro plan is good if you want higher security features like credit card payments, mobile POS access, multi-language support and cloud storage space. You can also add extra tools when your restaurant needs them.
Our Verdict
If you are looking for an affordable restaurant management software that has all the basic features, then Lightspeed Restaurant ePOS is recommended. However, if you want more security options then it would be better to consider using other alternatives.
Lightspeed restaurant ePOS is a good choice if you want to save money and don't mind limited access and support options. It is one of the most affordable restaurant management software, but it also has limited features that could prove to be limiting.
If you want to use software that works for any device, then Lightspeed would be a good choice. However, if you want more features and better support options, it is best to consider other alternatives such as TouchBistro and Restaurant Diner Deluxe.
Lightspeed restaurant ePOS is an excellent choice if you are looking for a dependable ePOS system in 2022. You will get access to all of its features without any limitations, making it one of the best cloud-based solutions in the market today. This is a very full-featured software.