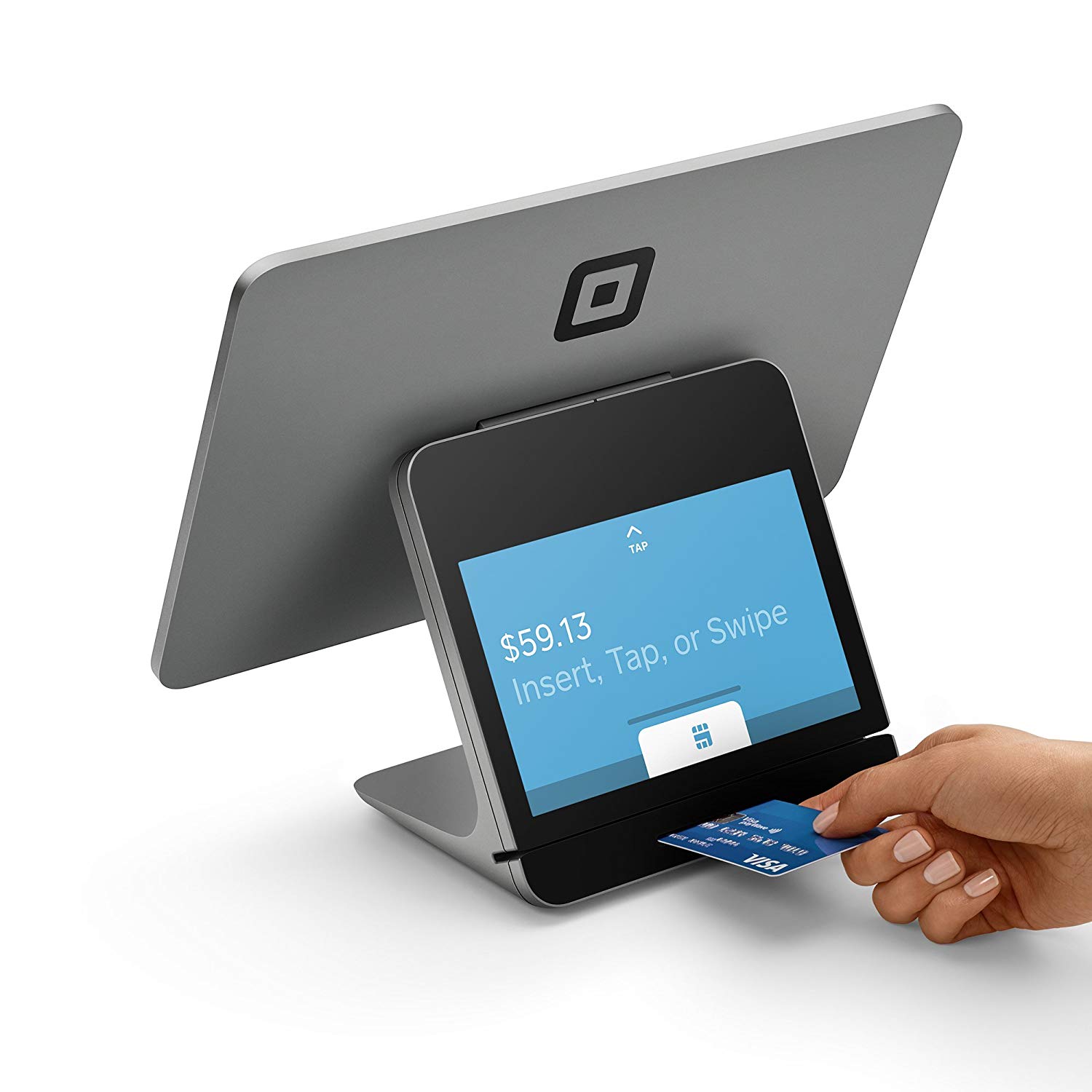 Square POS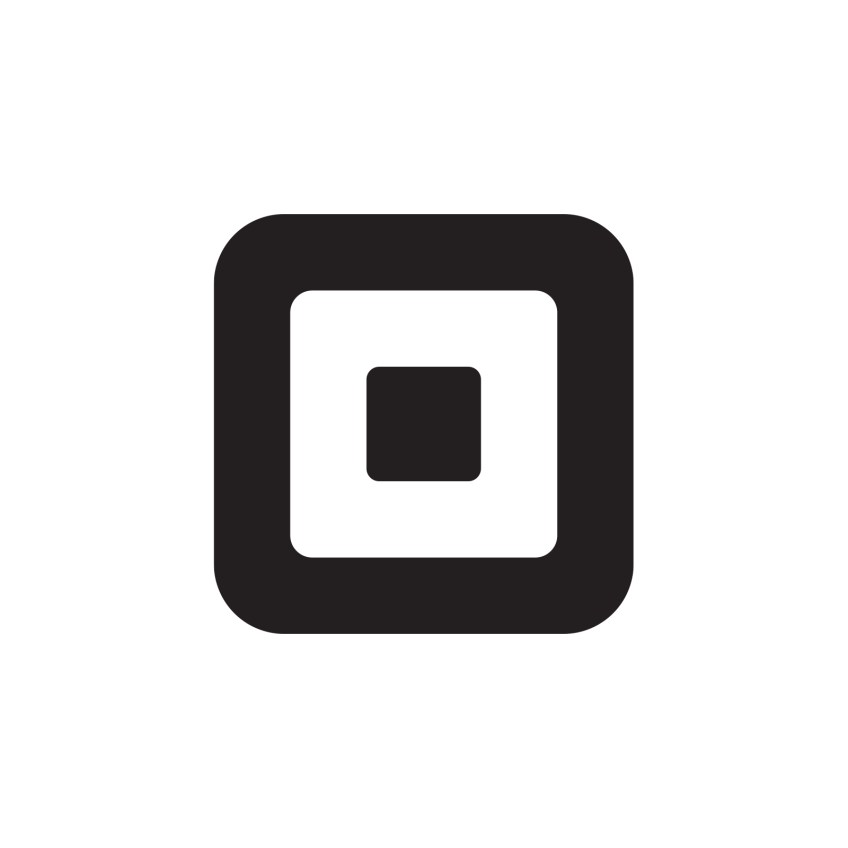 Square is a leading provider of a computer-based point of sale system, specializing in hospitality POS solutions. An POS system can be a "computerized" or an electronic cash register that records transactions, displays inventory and prints digital receipts. This is very similar to the standard cash drawers but has been adapted to work within a networked environment with computers and software programs, including an integrated credit card reader that is attached to the mobile device.
This is a "take on" review as I have been using Square POS since it was first released and have seen its evolution from a simple reader plugged into an iPad to a full-fledged Point of sale system that allows you to create your business on the fly.
Square POS is a company that has put together a hardware solution that allows you to take credit cards on your iPhone or iPad. This is a great solution when you need the convenience of taking credit cards, but don't want to register with another company like PayPal (and go through all the monthly fees and charges).
Overview of Square POS System
Square is a complete POS system – it allows you to take credit cards, track inventory and manage your daily finances. You can use Square on an internet browser or via apps for Android or iOS devices. The service itself is free – but there are charges associated with using the actual reader hardware. So I suggest getting a Square stand if you are serious about starting your own business on the fly.
The great thing is that Square POS works with the iPhone 4, 4s & 5 as well as some Android devices. The Square dashboard also allows you to print receipts on either thermal printers (which look like regular receipt paper) or via an internet printer that prints PDF receipts that can be emailed or text messaged to your customer.
Square uses a very simple, but effective interface for its point of sale system. The example above shows the "Square Register" app – this is what you see when you first log in to a Square account and it's used to take credit card payments via the Square card reader (which plugs into the headphone jack of your phone).
The nice thing about using this app is that it makes taking credit cards fun and easy – you simply enter in how much money you want to charge and swipe the customer's credit card. Once you get everything entered, all you do is click on "process payment" and you will see your customer's name and how much they paid you.
Which Businesses Should Use Square POS?
Square is great for any company that needs to take credit cards on the fly or for small retail or restaurant businesses that don't want to go through the hassle of taking credit cards.
It's also good for merchants who just need a free square point of sale system in place and don't want to get tied down with monthly charges. Square does charge you transaction fees for using their system, but they are reasonable considering that you are basically getting the Square POS hardware for free.
A few things to remember when using Square POS include:
You can purchase a "Square" card reader for your phone either through the Square website or at any Apple store using apple pay.

You can also use your own headphone jack to plug in this device, or you can purchase a stand-alone Square reader for $10.

Be aware that if you are using the Square reader through your headphone jack, you may need to restart your phone before it works (and vice versa).
Key Features of Square Point of Sale 
Multiple Payment Options
Square has two payment options – either credit card or "cash" (which is really just the customer's name on file). Cash payments are processed seamlessly. 
Customer Database 
You can log into your account and look at all of your transactions, which allows you to send customers their receipts via email that can be easily printed. This also makes it easy for you to track who your customers are and what they purchased. With this information, you can determine the customer loyalty levels. 
Tax Tracking
This is critical for most Square POS users – it allows you to track your daily sales reports as well as your monthly income, which will come in handy if you need to file taxes on a regular basis.
Invoice System
Square automatically creates invoices for all of your daily transactions, so it's easy to keep track of what you owe and when This will link to your bank account for easier administration. .
App Integration
 Square's platform is fully integrated with other apps for Android, iPhone, BlackBerry and iPad. The only problem I have is that it doesn't seem to be available on Windows devices or Amazon Kindle devices just yet.
Customer Support
Square has customer support available 24/7 – so if you need anything, someone is there to assist.
Price
The price of the Square card reader and the Square POS app is free – although you do have to pay a small fee on every transaction (although this is generally cheaper than other POS services).
Offline Mode
Square allows you to run your point of sale system both Square online store and offline, which is a great feature. This means that if you lose internet connectivity during a transaction, it doesn't stall the process – it will simply kick over to offline mode until you get back online.
Card on File
This is another great feature of Square because it allows your retail and mobile customers to simply enter their card numbers on file instead of having to type everything in. This works very well if you have the same customer on multiple transactions/day.
What We Really Like About Square POS
The biggest benefit of using the sale Square Point system is that it's simple, easy to use and you don't have to pay any monthly fees.
The fact that you can use your own phone or tablet also makes this program great for a small business owner who just needs something in place to take credit cards on the fly.
Square has a free basic plan, which gives you all of the basic services you need to take credit cards. Their $275 plan seems a bit advanced, but it includes advanced inventory management and analytics – which is a great way to run a business.
The Square terminal is compact and very easy to use. It's also free, which is a huge plus in its favour.
It integrates with other apps and has a great customer support system behind it so you can feel safe using Square POS software.
What We Don't Like About Square Point Of Sale
The biggest problem with the Square Point of Sale system for small businesses is that it can be confusing to use if you aren't very tech-savvy.
The setup process is very long and difficult, so I wouldn't recommend using this program unless you know how to properly set up your devices.
There is no inventory management system which makes it difficult for businesses that rely on selling products – such as clothing shops, coffee shops or home appliance stores.
The customer support system isn't very helpful since the only way to contact them is through email – and you can wait up to 48 hours for a response.
You could also run into problems with money laundering if you don't have a good understanding of PCI compliance – so it's important to stay on top of this from day one.
Square Point of Sale Pricing
The free version of Square is very straightforward – it includes all of the basic services you need to accept credit cards on the go. You can check out their pricing options below:
Free version: Allows card readers for your phone and tablet, invoices and other services. There are no monthly fees with this option, which makes it perfect for businesses that don't rely on credit card sales.
$275: This plan includes advanced inventory management and analytics – which is perfect for larger business ventures that need a bit more than just a credit card reader. It also includes unlimited transactions per month, which makes it the best option for most businesses.