ePOS now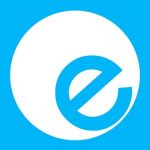 EPOS Now is a store management software with versatile capabilities that allow merchants to manage POS, inventory, and e-commerce stores from a single interface. It is fully featured with the capability of managing multiple stores. This is a modular solution, so you can add modules like POS, inventory, and e-commerce as per your business needs. You can also keep it basic for one-store operations as well.
The POS has been tested extensively & works perfectly with all types of sales setups including but not limited to barcode, keyboard, touch screen, and external card swipe devices. EPOS Now is a well-integrated, user-friendly, and reliable solution that will take your business to the next level within months of usage. It has been designed keeping in mind all kinds of businesses from small retailers to big retail chains dealing with thousands of products.
This is considered to be one of the fastest-growing POS on the UK market due to its cost-effectiveness, and a plethora of features. So let's take a closer look at it now. In this detailed review, we will interrogate the POS and highlight the key hits and misses. How about an in-depth analysis to know more?
Why Choose EPOS Now?
Integrate Payments
EPOS Now is a fully integrated store management software that combines point-of-sale and payment processing in one. You can connect your store to Square, PayPal, WorldPay, and many other e-commerce gateways & payment processors. It allows you to process payments from the same sales terminal where you are managing inventory as well.
Customer Engagement
Targeted marketing is essential for business growth, and that's exactly what EPOS Now allows you to do. You can send out targeted emails based on customers' buying pattern, their location & redemption of discount coupons. You can create customer groups & maintain customer history as well.
Integrate CRM
Customer Relationship Management (CRM) is an essential tool for e-commerce stores to grow and sustain in the long run. EPOS Now allows you to establish a strong bond with customers via its advanced CRM features. You can also manage your sales team, track their performance, create and manage campaigns, set up team hierarchy & communicate with them via a portal.
Manage Inventory
EPOS Now allows you to control your inventory centrally from one place. You can manage products, variants, sell-offs, pricing rules and so much more. It keeps a real-time track of stock availability at all outlets as well as warehouses. You can track stock movement & create sales reports as well.
EPOS Now Pricing & Plans and Our verdict
Pricing & Plans
EPOS Now offers a free trial period. You can try this out to know how it works in your business. If you want to continue with the package after the trial period, then there are three different plans that are available for you starting at $39 per month.
Our Verdict
EPOS Now is very cost-effective software that can cater to your business needs. It may not be the best in any category, but it has certainly managed to hold its own when pitted against the industry's competitors. The features are aimed at growing businesses with multiple outlets & warehouses, yet it's suitable for small businesses as well.
This is a well-integrated, user-friendly solution that takes your business to the next level within a few months of usage. It has quite some impressive hardware options. So if you're looking for an affordable software package with industry-specific features for all sizes of businesses, EPOS Now is definitely worth trying out!