ePOS now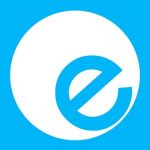 Based in the UK, EPOS Now is primarily focused on providing an easy to use POS system. While it does lack some of the features offered by other POS systems, it makes up for it by providing a clean, intuitive system. Ease of use is a primary goal from initial setup to closing out the day.
Working with ePOS now software
While EPOS Now focuses on ease of use, that does not mean it does not scale well. In fact, some of the biggest companies in the world use EPOS Now, including Disney, Yankee Candle, and Universal. EPOS Now currently services over 30,000 businesses worldwide and growing. It is also one of the lowest priced POS systems available today. Like most modern, cloud-based POS systems EPOS Now is subscription-based and offers a free 30-day trial.
What Do They Get Wrong?
As with anything, EPOS Now is not perfect. One of the biggest complaints about EPOS Now is the lack of included technical support. EPOS Now does add phone support in the Premium subscription, but technical support is an additional charge. The enterprise subscription does include onsite support in the subscription cost.
Browser Based
While many cloud-based POS systems require the use of an iOS app, and subsequently an iPad, EPOS Now is entirely browser-based and can be run in Google Chrome or Safari web browsers. When you log in, one of the first things you see is a getting started guide. This walks you through the initial setup step by step and provide valuable information about the system. This is in stark contrast to most web-based POS systems which provide only minimal documentation or way too much information with no easy to read guide.