A cafe ePOS system or a POS for hospitality can be relatively complicated but also the most vital purchase for business owners that are utilizing employee wages to make a profit. This is a system that permits you to manage your inventory and process sales more successfully and efficiently in comparison with till systems or cash registers. Understanding the right POS systems for cafes will help you make the right decision.
Since there are tons of ePOS providers on the market, we have made the work easier for you by narrowing down the list of the best ePOS system options. In this guide, we will look at the benefits, specs, and even the top ePOS systems for cafes.
What Is An ePOS System for Cafes?
As a business owner who runs a cafe, it is crucial to keep up with the latest ePOS systems for cafes. This can help you to manage your inventory at any given time and know if any of the items are not selling well or need reordering. An ePOS system will also assist in calculating employee wages more accurately, making it easier for your employees to know exactly how much they will be paid after tips have been added.
Till systems for cafes are commonly used in restaurants and allows the business owner to keep track of all the items that are being sold during a certain time period, as well as what amount is still remaining in inventory. The system provides your employees with order tracking as well, and you will be able to know if they are meeting their sales goals or not.
Why You Need an ePOS for Cafe
Cafe ePOS systems are useful in so many ways and will offer a wide range of benefits. As a cafe owner, you will need an ePOS for various reasons. Here are a few of them:
Keep track of your inventory
This is done by entering the number of items that are being sold, remaining in storage, and how many times they have been used already. You can also specify if there are any items that need reordering.
Store customer information for future references
You can use POS systems for cafes to store the credit card and billing address. This will help you save time while processing payments, especially when there are no cashiers located at the cafe. The systems will automatically pull in the correct customer information, including their e-mail address if they already have one.
Employee management
You can keep an ePOS system running all day long and know exactly how your employees are performing. It records which items are being ordered and how many were purchased. You will also be able to see if your staff is meeting their sales goals or not.
For restaurant ePOS systems, you can restrict certain items for the competitor's products in order to avoid stealing sales. Also, ePOS systems enable you to provide great customer service by allowing customers to e-mail or call you straight from the ePOS system.
What Are Some Specs To Look For In Cafe EPOS?
There are plenty of ePOS systems for cafes available on the market, but it can be confusing to pick which one is perfect for your cafe. Here are some features that should be included:
Accepts credit cards, e-checks, e-gift cards, and cash
This is crucial as it means that your POS system will be compatible with many different payment methods. If you are going to accept e-gift cards or e-checks, the POS systems for cafes must also have a website interface feature so that customers can create accounts online to make e-check payments. This will save you a lot of time and energy, as well as help your business increase in revenue.
Mobile Device Compatibility 
If you have employees on the go or if your customers tend to search for menu items with their smartphones, POS systems that allow iPad or iPhone compatibility is a must. This will give you the advantage to run POS from anywhere.
Online Ordering
Restaurant POS systems that provide online ordering are also important, as it allows customers to place an order and have it ready for pick-up or delivery when they arrive. Online ordering is a crucial feature, especially if you are targeting to increase e-commerce with your business.
Staff and Inventory Management
To add full-service to your ePOS systems, you may also want to include a staff management feature. This enables you to keep track of the hours that your employees work and how much they have earned from tips. It will also give you the information on which items are selling best in order for you to adjust inventory accordingly.
Top ePOS Systems for Cafes
Now let us take a look at some of the leading ePOS providers for cafe systems:
Square POS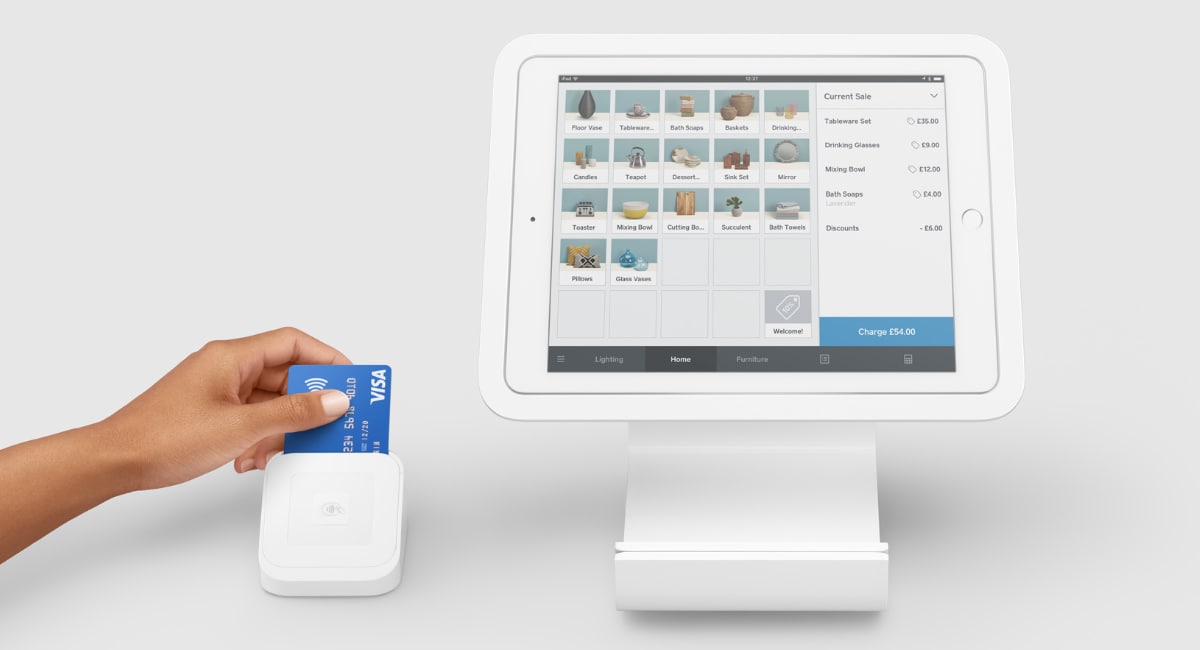 Square POS is an ePOS system with various features, including accepting credit and e-gift cards, tracking inventory, and employee management. It has a website interface that allows e-check payments, as well as direct dePOSits from your bank account. You can also add online ordering to your POS systems for cafes through Square's mobile app.
Toast POS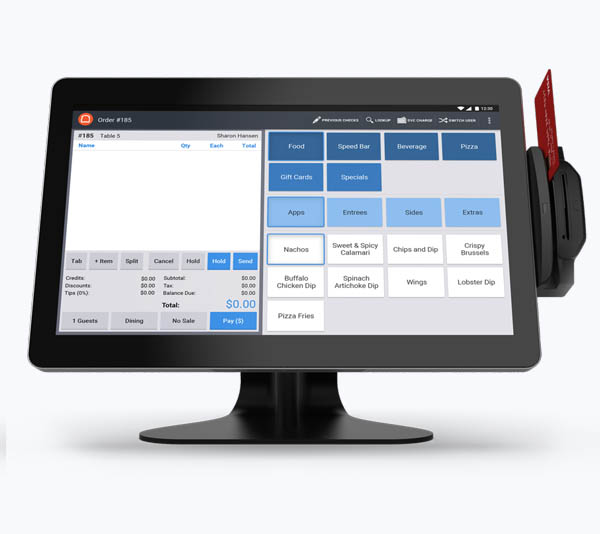 Toast POS systems are compatible with a wide range of touchscreens and printers, including the iPad. It is Windows-based software that can be used for your POS with any other hosting service. The POS system comes with options to add e-gift cards, online ordering, customer loyalty programs, and employee management features. Toast also has an iPad app with e-check and e-gift card acceptance.
Vend POS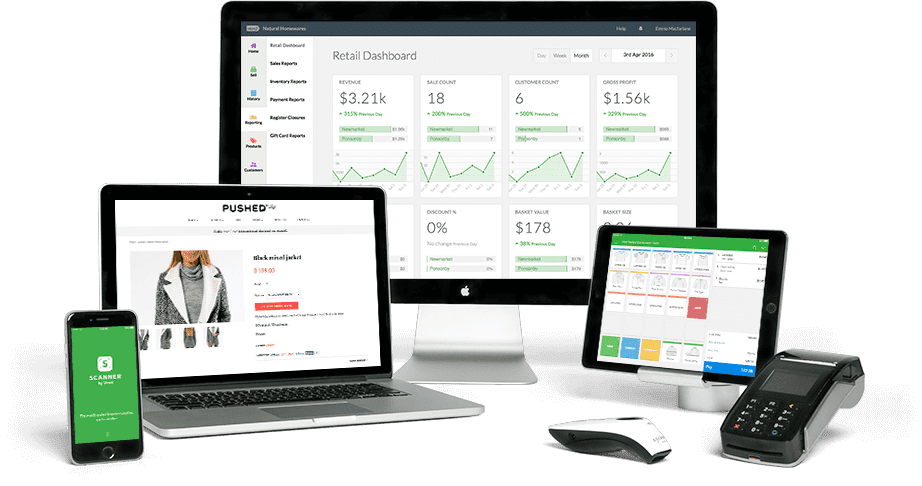 Vend POS systems for cafes is a comprehensive POS reporting software with features that allow you to accept e-gift cards, e-checks, and cash payments. The POS system allows you to run your business from Vend POS is easy to use and has a website interface that will accept e-gift cards. The POS system uses 3D rendering graphics with multi-language capabilities. Other features include e-checks, online order management, staff management, inventory tracking, and mobile ordering.
Revel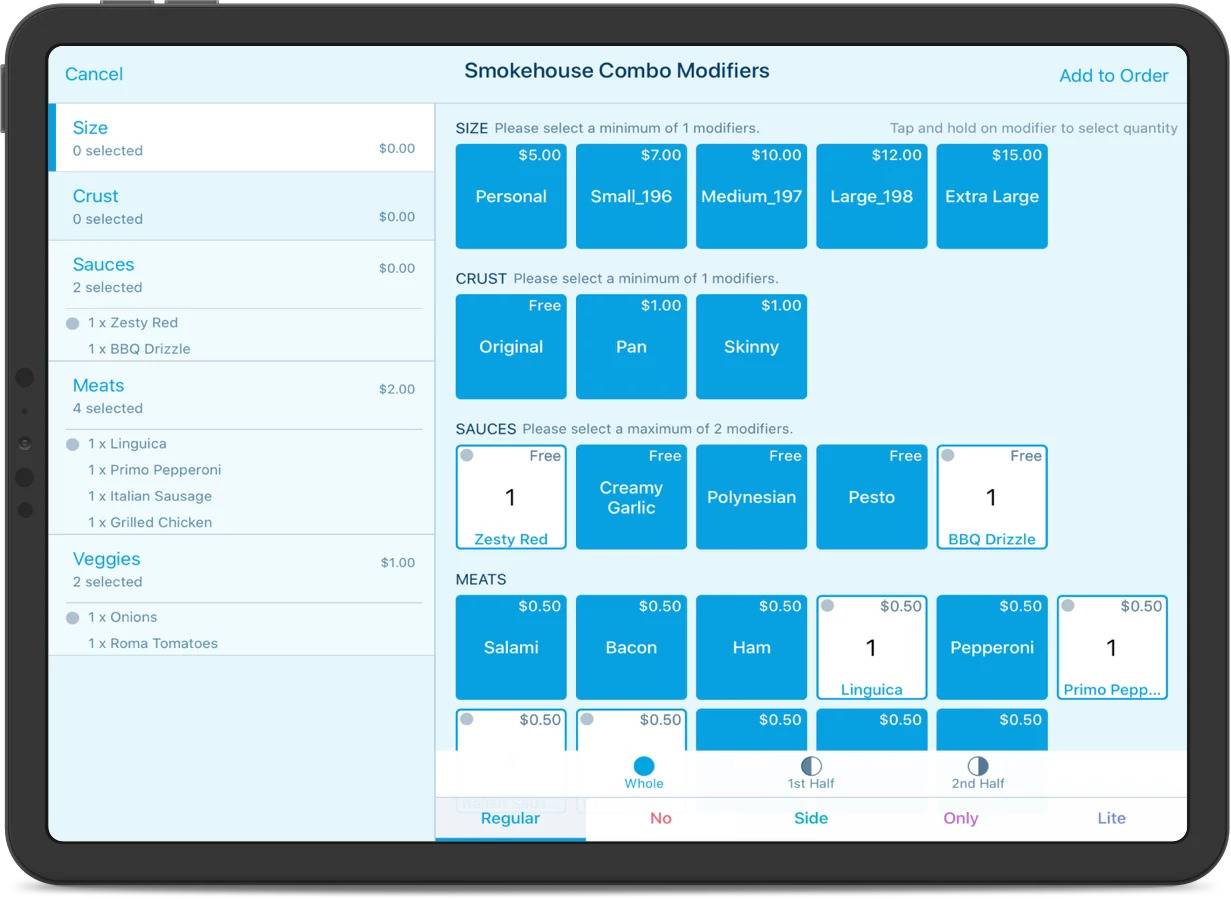 Last, but not least we have Revel on our list, which is a  customer service POS system to help you expand your business. It is cloud-based POS software and offers e-gift cards and e-checks. It also includes online ordering with your POS systems for cafes, as well as e-gift cards, inventory tracking, employee management features, and e-check payments.
Lightspeed POS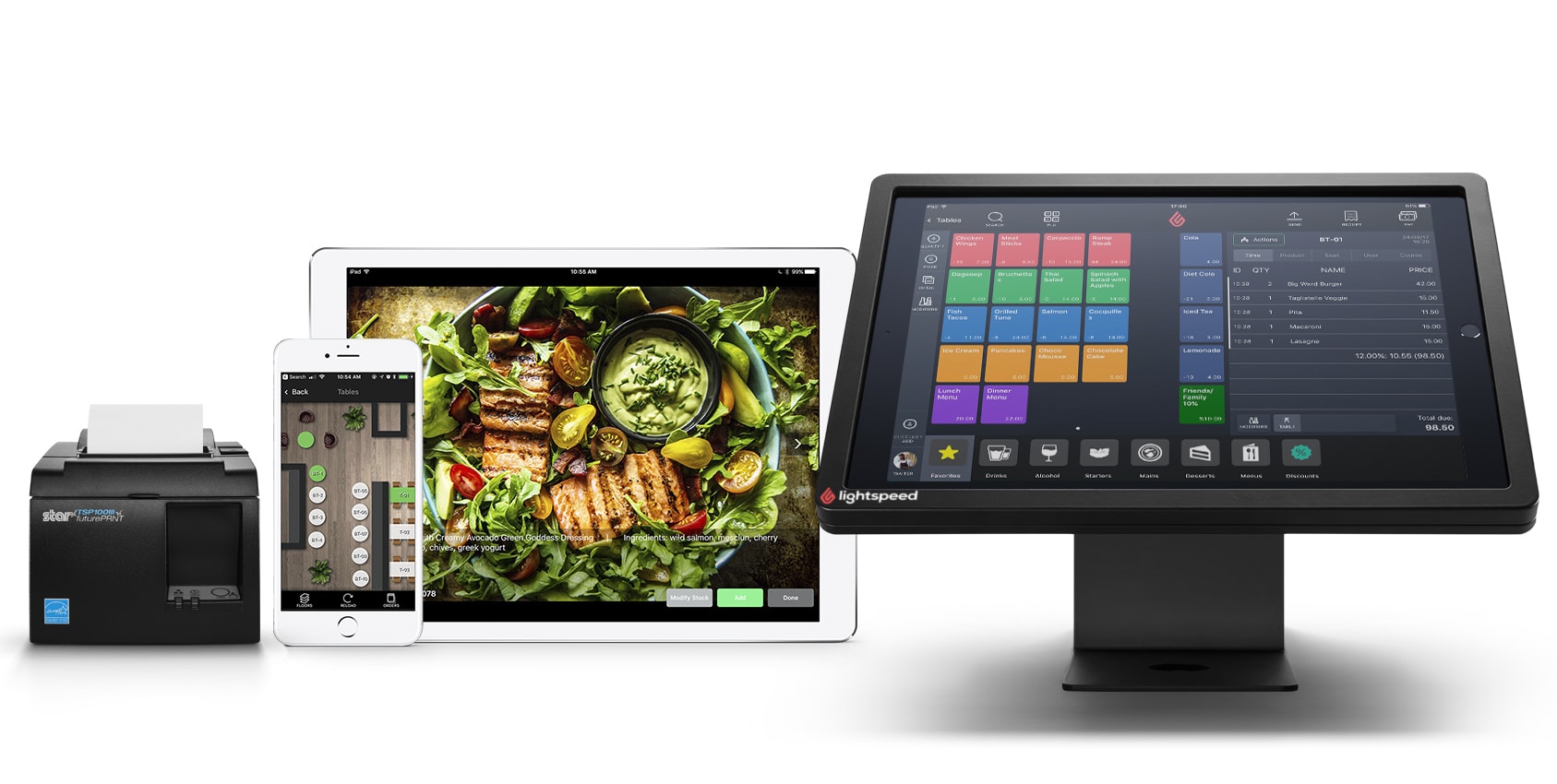 Lightspeed POS systems is an ePOS software solution that runs online and can be accessed through mobile devices. It supports e-gift card payments via the POS app, as well as e-checks. Other features include employee management, e-reporting, online ordering, and inventory tracking with barcode scanning capabilities. This is the perfect software for cafes. 
Closing Thoughts
While there are many POS systems for cafes, every business has its unique needs. We sincerely hope that this guide will help you pick the ePOS system that best fits your cafe and e-commerce needs. At the end of it all, you should be able to enjoy the ePOS systems benefits of increased speed, accuracy in transactions and customer service, and e-commerce features. Keep it here for timely updates in the world of POS software. You will be the first to know the latest developments in the industry.
Best POS software