About Toast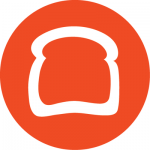 The restaurant industry has always been at the forefront of technological advancement. From using pen and paper to reservations to the advent of computer systems like OpenTable, restaurants are constantly looking for ways to improve their operations.
One area where technology has not had much impact is the POS system, which remains largely unchanged since the early days of computing. Toast POS is a new system that is looking to change that.
Toast is a point of sale food ordering and payment system developed by Toast, Inc. It has been used in thousands of locations across the United States, with many different chains using it to handle their transactions. This review will look at the POS software itself as well as the customer service offered by Toast.
Toast point of sale is available through many different devices, including Windows-based laptops and tablets, Android-based tablets, iPads, iPhones, iPod Touch, as well as all major web browsers.
The software can be installed onto any existing hardware that meets the minimum system requirements or an entirely new system can be purchased directly from Toast.
Which Industry Do Toast POS Systems Serve Best?
Toast is specifically designed for restaurants with table service. With its easy setup and customization options, Toast is a great choice for any business that has specific needs or wants to track data in particular ways. The system is intuitive and easy to use, making it perfect for busy restaurants with limited staff. The reporting features are also top-notch, giving restaurateurs the information they need to make informed decisions.
Toast POS is perfect for independent restaurants, cafes, bars, and pubs. It's ideal for owners who want to focus on serving their customers instead of managing the technology behind the bar or counter.
Toast is particularly well-suited to mid-sized and large chains, as its advanced features can help these corporations streamline their operations and improve profitability. However, the system also works well for smaller restaurants that value simplicity and don't want to deal with intimidating software or a complicated menu structure.
Toast Restaurant POS System Features
Inventory management
Toast inventory management is straightforward and easy to use, with the ability to automatically deduct inventory when items are sold. You can also generate purchase orders and track supplier information.
Online Ordering
The Toast takeout app includes a number of pre-built options for menu management, as well as the ability to customize those that you want to track uniquely. The online ordering feature lets your guests place their own orders from wherever they are, receiving email notifications as soon as their order is placed and then again when it's ready. The tool incorporates Toast delivery services as well.
Reporting/Analytics
Toast provides a number of ways to drill down into your data and keep track of where your food service industry is going. You can quickly find out about the customers who buy most, what items they tend to order together, and other information that lets you get the best possible understanding of all aspects of your restaurant's operations.
Customer Relationship Management
The Toast platform is also designed to help you get better insight into your customers. You will keep tabs on your Toast customers and you can look at their shopping patterns. Customer management is seamless with software and you can introduce loyalty program management as well. When a customer pays, the information will be stored for future reference.
A Highly Flexible Platform
Toast flex is not just a restaurant POS,, but a platform that can be adapted to your specific needs. If you want to add on features or make changes, the team at Toast will work with you to help get it done. This isn't some inflexible legacy software that you will have to fight against to make it do what you want.
Employee Management
Train, review, and evaluate your employees while also tracking their performance with Toast's intuitive interface, complete with customizable fields.
Sales Reporting
Get real-time sales reports so you can keep track of exactly how your business is doing in real-time, analyze data to find the most effective ways to promote and sell your products, plus find out which items are most popular with your customers.
Brand Customization
The Toast POS system is designed to be fully customizable to match the branding of your restaurant. You can control the look and feel of the system, ensuring that your guests have a positive experience that reflects your unique business.
Integrated Payment Processing
Take payments quickly and easily with integrated payment processing through major credit card providers, plus track spending and budgeting with detailed reports on all transactions.
Toast POS overview
Is Toast a good POS system?
One of the things that help to separate Toast from the other options on the market today is its "hardware agnostic" approach that not a lot of other cloud-based POS systems are leveraging these days.
Rather than tying you directly to an iPad the way that some of the other cloud-based solutions out there will, you'll be able to use Toast on a multitude of different hardware solutions – including iPads, traditional POS devices, and other tablets as well.
The backend administration component of Toast is easy to use and provides in-depth data and analytics, helping to make this one of the most popular options with tens of thousands of restaurants and other food service businesses all over the world today.
What Makes Toast POS Standout
If you are looking for an affordable but high-quality restaurant system, give Toast a look today.
Aside from the fact that Toast works with so many different pieces of hardware (via the Toast POS, Toast Go, and Online Portal options), the other big differentiating feature that separates this platform from the others is the depth of features it provides in the system without burying them under a multitude of user interface elements or menus.
Review after review is glowingly positive Toast POS reviews about how intelligently designed Toast is from top to bottom, with systems that are obvious even with just a little bit of training.
This isn't something that you are going to have to spend weeks implementing with your staff to get them to make the most of all it has to offer.
Toast POS has a simple, intuitive interface. You can easily train staff to use it in just minutes. This is one of the main reasons why this POS system is becoming so popular among small business owners and independent restaurateurs.
The most important thing about any point of sale system is its ability to handle transactions quickly and accurately. Toast POS has been designed to do just that. It's fast, efficient, and reliable.
Why Choose the Toast POS?
If you're looking for a system that works across a variety of different devices (including Windows), can work with traditional POS hardware as well as smartphones and tablets, and provides you with a detailed analytic backend with plenty of data about food service businesses – available on any internet-enabled device – you'll want to look closer into all Toast offers.
Toast system POS is quite diverse and has so many products to offer, including:
Toast POS
Kitchen Display
Order & Pay at the Table
Self-Ordering Kiosk
Online Ordering
…and much more!
By having all of these different products, you can be sure that no matter what your business needs, Toast has a solution for you.
Toast POS Pricing and Plans
Toast has a very simple pricing model, which is offered in 3 tiers:
Pay-as-You-G
This is perfect for small restaurants that want to avoid a long-term contract. You'll pay a monthly fee for each active terminal plus transaction fees.
Essentials
Any restaurant that has plans to expand should consider Toast's Essentials plan. It offers a lower monthly fee for each active terminal, plus unlimited transactions. This starts at $165/mo and offers 3 months free of charge for digital ordering.
Growth
The Growth plan is perfect for larger restaurants that want to take advantage of all of Toast's features. The monthly fee is $295/mo and includes unlimited transactions, as well as access to advanced reporting, integrations, and more.
There are also add-on features that can be purchased a la carte:
1| Digital Ordering
Digital ordering is available for an extra monthly fee of $75/mo. This plan requires the Essentials or Growth pricing plan.
2| Restaurant Dashboard  
The Restaurant Dashboard lets managers keep track of how their restaurant is doing in real-time. If you're looking to increase your revenue, this feature might be right for you. It's available for an extra monthly fee of $50/mo.
3| Advanced Reporting
Toast's Advanced Reporting offers powerful insights into your restaurant's performance. This add-on is available for an extra monthly fee of $25/mo.
4| Integrations
There are many powerful integrations that Toast system offers, such as cloud-based POS systems, payroll providers, and more. These integrations are available for an extra monthly fee of $25/mo.
Toast offers a 30-day free trial as well as a 14-day money-back guarantee.
Toast POS Hardware and Software Requirements
When it comes to hardware, Toast Restaurant software is pretty straightforward and easy to set up. You'll need a computer with an internet connection, a printer, and a cash drawer. The software can be installed on either a Windows or Mac computer.
Toast POS can also be run on both Windows and Mac computers. The majority of the features are the same whether you choose to use a PC or a Mac, but there are some things that are more convenient on one type of computer than the other. For instance, it is recommended to use the Toast system with an Intel i3 processor on a Mac.
A restaurant POS system is an important investment for any business that uses one or more registers, whether it's just one register at your retail store or multiple registers in your restaurant.
You can't afford to make mistakes when choosing the right solution for your business because these systems process thousands of dollars each day. That's why we put together this Toast POS review, one of the most popular POS systems on the market.
Final Verdict
While maybe not quite as "hot" as some of the other cloud-based POS platforms available today, there's a lot to really like when it comes to Toast POS software – especially if you want to use a bunch of different devices as POS options in your restaurant.
This is a system that has been designed with flexibility in mind, which means you can run the POS from your iPad, Android tablet, or Chromebook computer. This really is one of the best cloud-based POS options around!