How about upgrading your business operations with the best tablet POS systems? Notably, 67% of restaurateurs consider tech integration crucial for their businesses. Our experts share insights on the top tablet ePOS systems, helping you choose one that best fits your needs and budget.
Are you intrigued yet? Discover our top picks and how these platforms can revolutionise your business operations!
Our Top Picks for the Best Tablet POS
With the rapidly evolving nature of businesses, tablet POS systems have become an indispensable tool. The Square POS is a formidable choice for 2023 and takes the pole position as the best overall option owing to its wide range of features and robust functionality.
ePOS Now rides right behind it in the second spot, designed explicitly for restaurants' unique needs to streamline operational tasks.
Next up on our list is Lightspeed, which is highly coveted among retail business owners due to its advanced inventory management feature and secure payment transactions. For small businesses craving a cost-friendly solution without compromising critical functionalities, ePOS Now would satisfy all.
Finally, Zettle has made waves with its exceptional emphasis on customer loyalty, incorporating an intuitive point system that helps elevate customer experience significantly.
Each system has been assessed thoroughly for its distinct capabilities catering to different industry needs, from boutiques and coffee shops to larger retail chains. These options present ideal solutions ready to power your business operations in 2023 seamlessly!
Square POS: Best Overall POS System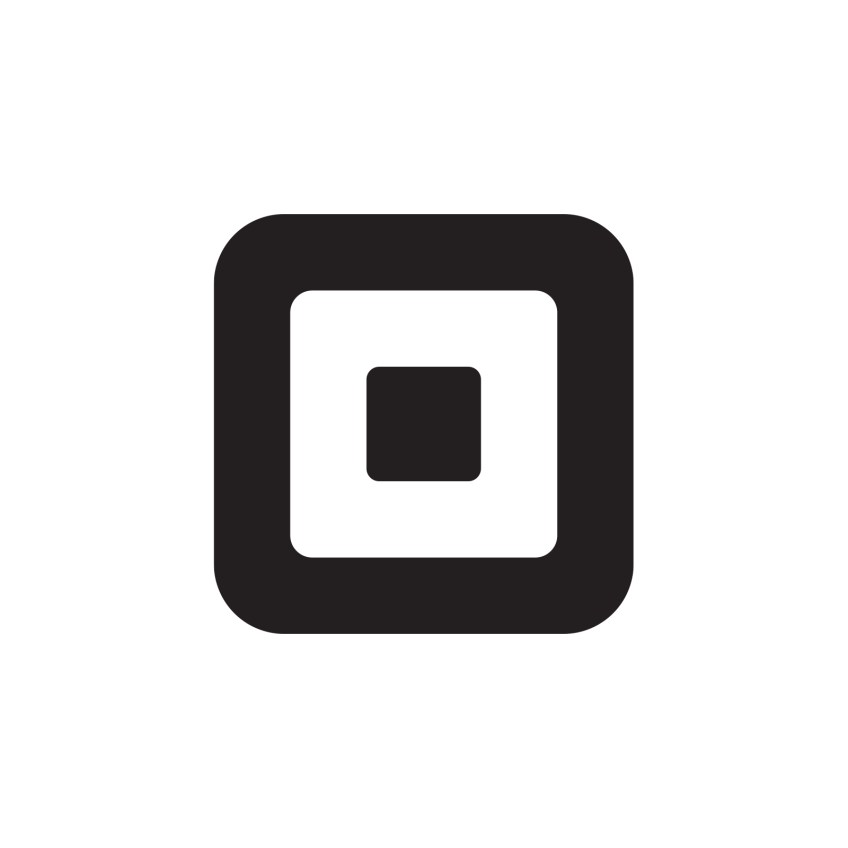 Square is considered the best overall tablet POS system due to its extensive features, user-friendly interface, and affordable pricing.
Features
Square POS stands out as a top-rated tablet POS system thanks to its range of features to enhance business operations. It comes with free software and a card reader, bolstering the ease of kick-starting your point-of-sale setup.
Notably, Square POS is compatible with Android and iOS devices, providing versatility for different user preferences.
Including an inventory management feature enables businesses to keep track of their stock levels effortlessly. This function enhances efficiency by reducing the time spent on manual record-keeping tasks.
Pros
Square POS is compatible with Android and iOS devices, providing flexibility for various businesses.
Square POS offers free and Plus plans for retailers and restaurants, accommodating different budget needs.
Square offers free software and a card reader, reducing business start-up costs.
The system includes inventory management features, aiding in efficient stock management
Cons
Square POS may not be suitable for businesses that require many industry-specific features.
Square's POS system includes payment processing fees 1.75% + 25p for UK cards and 2.5% + 25p for non-UK cards, which may be high for some businesses.
Pricing
The purchasing price for Square POS is £19 + VAT. The processing fees are between 1.75% and 2.5%. There is no monthly fee charged for this.
ePOS Now Tablet POS Software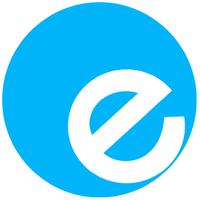 EPOS Now is a leading cloud-based electronic point of sale (ePOS) system designed to cater to the needs of both small and medium-sized businesses across various industries. 
This versatile system is particularly popular in the retail and hospitality sectors, offering a range of features that streamline operations, enhance customer service, and improve overall business efficiency. EPOS Now is known for its user-friendly interface, making it accessible to users with varying technical expertise. 
The system's flexibility allows it to adapt to the unique demands of different business types, from bustling restaurants to retail stores.
Features
One of the standout aspects of EPOS Now is its comprehensive set of features, which include:
Sales Reporting and Analytics: Provides detailed insights into sales performance, helping businesses make data-driven decisions.

Inventory Management: Streamlines inventory tracking and management, reducing the risk of stockouts or overstocking.

Customer Relationship Management (CRM): Helps build customer profiles and track customer interactions to enhance engagement and loyalty.

Employee Management: Includes tools for staff scheduling, time tracking, and performance monitoring.

Integrated Payments: Supports a range of payment methods, facilitating smooth and secure transactions.

Cloud-Based Technology: Ensures business data is accessible from anywhere, any time, enhancing operational flexibility.

Third-Party Integrations: Compatible with various third-party applications, including accounting software and e-commerce platforms.
Pros
Versatility: Suitable for a wide range of business types, particularly in retail and hospitality.
User-Friendly Interface: Easy to use, even for those with limited technical skills.
Comprehensive Feature Set: Offers a wide array of functionalities to manage various aspects of a business.
Cloud-Based: Allows for remote access and real-time data synchronisation.
Strong Reporting and Analytics: Provides valuable insights for better decision-making.
Integration Capabilities: Easily integrates with various third-party apps and services.
Cons
Complexity in Setup: Some users may find the initial setup and customisation process complex.
Cost: While offering robust features, the pricing might be higher than other ePOS systems, especially for small businesses.
Hardware Compatibility: There could be compatibility issues with existing hardware, necessitating additional investment.
Internet Reliance: Being cloud-based, its performance heavily depends on internet connectivity.
Customer Support: Some users have reported variability in the quality and responsiveness of customer support.
Limited Customization: While customisable, there may be limitations in tailoring the system to particular business needs.
Pricing
ePOS Now has a starting price of £349, which is a one-time fee. There is a flat rate processing fee of 2.2% + 22p for all transactions. 
Lightspeed: Best for Retail Businesses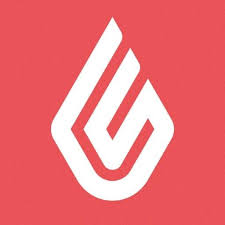 Lightspeed Retail is the ideal tablet POS system for retail businesses, offering a range of features and functionalities explicitly tailored to their needs.
Features
Lightspeed is the top tablet POS system for retail businesses. With its customisable solutions, Lightspeed helps retailers streamline their operations and improve efficiency. The system provides built-in payment processing rates, making it easy for companies to accept customer payments.
It is compatible with iOS devices, allowing retailers to use their preferred Apple products for seamless integration. Moreover, Lightspeed offers international processing capabilities, enabling retail businesses to expand their reach beyond borders and cater to a global customer base.
With Lightspeed's advanced features and user-friendly interface, retail owners can effectively manage inventory, track sales, and provide exceptional customer service.
Pros
Lightspeed offers customisable solutions for retail businesses.
This POS system has built-in payment processing rates.
Lightspeed provides international processing capabilities, making it a good option for global businesses.
It offers inventory management features beyond standard stock counts, providing more comprehensive control over stock levels.
Cons
Lightspeed is only compatible with iOS devices, limiting its utility for companies that use other operating systems.
Some users have expressed dissatisfaction with Lightspeed's customer service.
Compared to its competitors, Lightspeed can be relatively expensive.
Pricing
Lightspeed tablet POS's starting price is £59, with a processing fee of £0.30 for all transactions. 
Zettle Tablet POS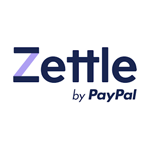 Zettle is a comprehensive mobile POS solution that integrates seamlessly with the broader range of PayPal's financial services. 
Designed to cater to the needs of small to medium-sized businesses, Zettle offers a user-friendly and efficient way to manage sales, payments, and inventory. This system is particularly beneficial for businesses that operate online and in physical locations, as it provides a unified platform for managing all transactions. 
Zettle stands out for its ease of use, quick setup, and ability to accept various payment types, making it a versatile choice for various business models, including retail, cafes, and service-based businesses.
Features
Critical features of Zettle by PayPal include:
Versatile Payment Processing: Accepts multiple forms of payment, including credit/debit cards, contactless, and QR codes.
Inventory Management: Simplifies tracking and managing inventory, helping businesses stay organised and efficient.
Integration with PayPal Services: Seamless integration with PayPal, offering access to a broad range of financial tools and services.
Mobile and In-Store Payments: Facilitates mobile and in-store payments, enhancing flexibility for different business setups.
Sales Reporting: Provides detailed sales reports, offering insights into business performance and customer trends.
Easy Setup: Quick and straightforward setup process, allowing businesses to start processing payments rapidly.
Security: High-level security features to protect sensitive payment information.
Pros
Wide Range of Payment Options: Supports a variety of payment methods, catering to customer preferences.
Seamless Integration with PayPal: Offers the convenience and reliability of PayPal's financial ecosystem.
User-Friendly Interface: Easy to navigate for employees and customers, reducing training time.
Portable and Convenient: Ideal for businesses that require mobility, such as pop-up shops or outdoor events.
Real-Time Inventory Management: Helps in keeping track of stock levels efficiently.
Robust Security: Ensures the safety and security of payment transactions.
Cons
Transaction Fees: Charges per transaction fee, which might accumulate significantly for businesses with high sales volumes.
Hardware Costs: Requires specific hardware for full functionality, which could be an additional expense.
Internet Dependency: Relies on internet connectivity, which could be limiting in areas with poor connectivity.
Limited Advanced Features: This may offer fewer advanced features than more comprehensive POS systems.
Account Limitations: Some users have reported issues with account limitations or holds with PayPal.Customer Support: The level of customer support can vary, potentially affecting issue resolution times.
Pricing
The processing fees for Zettle will depend on the circumstances.
Card-present transactions: 1.75%

Manual card entry transactions: 3.4% + £0.20
SumUp Tablet POS
SumUp POS, also known as SumUp Point of Sale, is a streamlined, user-friendly POS system designed primarily for small to medium-sized businesses. This system stands out for its simplicity and affordability, making it an attractive option for cafes, small retail shops, and independent service providers. 
SumUp POS is particularly noted for its minimalistic hardware and straightforward pricing structure, devoid of complex contracts and hidden fees. The system integrates seamlessly with SumUp's card readers, allowing for efficient and secure payment processing. 
Its mobile compatibility means business owners can manage their operations on the go, a significant advantage for those needing flexibility and mobility in their transaction processes.
Features
Key features of SumUp POS include:
Simple Payment Processing: Easy and secure processing of payments with SumUp's card readers.
Inventory Management: Basic inventory tracking helps businesses track stock levels.
Mobile Compatibility: Offers a mobile app for managing sales and inventory.
Sales Reporting: Provides insights into sales data, helping businesses understand customer trends and performance metrics.
Employee Management: Includes essential tools for managing staff and tracking sales by individual employees.
Cloud-Based Technology: Ensures data is accessible from anywhere, offering flexibility in business management.
Integration with SumUp Products: Seamless integration with other SumUp services and products.
Pros
Affordability: Known for its competitive pricing, making it a cost-effective choice for small businesses.
Ease of Use: User-friendly interface that is easy for staff and business owners to navigate.
Mobile Friendly: The mobile app enhances flexibility, allowing business owners to manage operations remotely.
Seamless Integration with SumUp Ecosystem: Ideal for businesses already using SumUp's payment processing solutions.
No Long-Term Contracts: Offers a pay-as-you-go model, which is beneficial for businesses avoiding long-term commitments.
Secure Payment Processing: Adheres to high-security standards for transaction processing.
Cons
Limited Advanced Features: Lacks some of the more advanced features of comprehensive POS systems.
Basic Inventory Management: While it offers inventory tracking, the features might be too basic for businesses with complex inventory needs.
Hardware Dependence: Relies on SumUp's proprietary hardware for payment processing.
Internet Reliability: Being cloud-based, it requires a stable internet connection for optimal functionality.
Customer Support: Some users have reported limitations in the scope and responsiveness of customer support.
Pricing
The SumUp payment terminal costs £139.00, while the transaction fees cost 1.69% per transaction.
Understanding Tablet POS Systems
A Tablet POS system is a modern point-of-sale solution that uses a tablet device, such as an iPad or Android tablet, to perform various business operational tasks. It allows businesses to streamline payment transactions, record-keeping, and inventory management in one convenient platform.
Tablet POS systems offer flexibility, ease of use, and increased efficiency for businesses in various industries.
What is a Tablet POS System?
A Tablet POS (Point of Sale) system is a mobile platform that lets businesses process payment transactions more effectively. It turns your tablet device, like an iPad or Samsung Galaxy Tab, into a complete payment processing solution.
This system lets business owners handle operational tasks such as record-keeping and inventory management from their tablets. This technology helps increase efficiency, speed service delivery, and enhance security in managing daily sales transactions.
For example, popular systems like Square offer free software and card readers for restaurants to make it even easier for businesses to get started with digital payments. Other notable platforms include ePOS Now for restaurants and Lightspeed for retail shops because of their industry-specific features.
Importance of Tablet POS Systems for Businesses
Tablet POS systems acts as a cornerstone in today's digital business environment. They streamline operational tasks, amplify efficiency and secure payment transactions. With a tablet POS system, businesses can modernise their record-keeping practices without costly hardware upgrades.
Inventory management becomes a breeze, and serving customers at speed turns into the new normal. Businesses leveraging these powerful tools stand out by providing superior customer experience while managing day-to-day operations efficiently.
From restaurant owners to boutique owners and coffee shop proprietors, everyone reaps the rewards of this innovation. It makes credit card processing swift while ensuring safety for both parties involved.
Moreover, they offer compatibility with various devices, such as Android tablets or iPads, further providing flexibility for businesses across all sectors.
Innovation does not stop there; some tablet POS systems include other standout features like loyalty program functionality or offline applications—adding value beyond just point-of-sale duties.
The technology constantly evolves to match growing business needs, resulting in increasingly feature-rich offerings on the market today.
Therefore, it is undeniable that Tablet POS Systems significantly contribute towards driving success in modern businesses by empowering them with agility, security, enhanced customer relations and much more.
How to Choose the Right Tablet POS System for Your Business
Consider cost, system functionality, customer loyalty features, and flexibility when choosing a tablet POS system.
Cost Considerations
Deciding on a tablet POS system can significantly impact your business's budget. The average cost typically ranges from £30 to £200 per month, which may include potential transaction fees.
Some providers like Square give free software and credit card readers, proving relatively cost-effective. Allowing no monthly charges, Zettle emerges as another economical choice for smaller businesses.
Lightspeed provides built-in payment processing rates and thus helps in reducing transaction costs. ePOS Now hits the bull's eye, being the most affordable with its pocket-friendly multichannel selling integrations.
Hence, it's vital to thoroughly understand these different pricing structures before choosing a suitable solution that fits within your financial means but also fulfils all your operational needs.
System Functionality
A robust tablet POS system, like Square or ePOS Now, provides more than just payment transactions. It streamlines operational tasks and boosts efficiency through its multi-faceted features.
Inventory management becomes a breeze as these systems automatically track stock levels in real time. This ensures businesses always have goods and can anticipate demand better.
Moreover, some of these systems offer customer loyalty functionalities to reward loyal patrons with points or perks, thus improving the overall customer experience. These devices often support various payment methods, such as credit card reader capabilities, compatibility with Android and iOS platforms and secure offline applications for uninterrupted service even without internet connectivity.
Customer Loyalty Feature
A tablet POS system with a robust customer loyalty feature benefits businesses. This function enables enterprises to build strong customer relationships through reward schemes and loyalty programmes.
Zettle, a leading tablet POS solution, provides an exemplary customer loyalty program functionality that can be easily incorporated into everyday operations.
Businesses can use this element of Zettle's software to track customer purchases and award points based on spending patterns. With the free functionality, businesses can entice customers repeatedly without incurring monthly subscriptions or transaction fees.
The advantage is twofold: it enriches the quality of service for consumers while boosting profits for enterprises by encouraging repeat business.
This built-in feature also adapts well with both iOS and Android systems, which amplifies its versatility as more business owners globally utilise these platforms for their point-of-sale needs.
Flexibility and Ease of Use
Being flexible and user-friendly, a Tablet POS system can adapt to restaurants,retail shops or even small coffee boutiques.
Staff members with basic computer knowledge find these systems easy to operate, reducing time spent on training. Features such as customisable buttons help simplify routine tasks while browsing through the menu becomes effortless due to precise categorisation.
A highly flexible system like Lightspeed offers built-in payment processing rates and international processing options to ease cross-border transactions. Businesses save valuable resources and enjoy seamless operations, enhancing customer satisfaction.
Frequently Asked Questions about Tablet POS Systems
Can I use my tablet as a POS system? How do you set up a tablet POS system in your business?
Can I use my tablet as a POS system?
Yes, you can use your tablet as a POS system. Many tablet POS systems allow businesses to accept payments, manage inventory, and perform other essential tasks. Square, for example, is a popular tablet POS system that offers free software and card reader compatibility with Android and iOS devices.
It also includes inventory management features to help keep track of stock levels. With the right software and hardware setup, your tablet can be an efficient and portable point-of-sale solution for your business.
How do you set up a tablet POS system in your business?
Setting up a tablet POS system in your business involves the following steps:
Choose a reputable software and POS hardware provider.

Link the software to a payment processor for seamless transactions.

Connect the tablet POS system to a reliable network for uninterrupted operation.

Train your staff on efficient system usage for successful implementation.

Select a tablet with a large screen, powerful processing capabilities, and a reliable operating system.

Consider cloud-based tablet POS systems for real-time sales data access and remote management.
Conclusion: Final Thoughts on Choosing a Tablet POS System
Choosing the right tablet POS system for your business is crucial for efficient and seamless operations. There's a solution for every industry, with options like Square, SumUp, Lightspeed, Zettle, and ePOS Now available in 2023.
Consider cost, functionality, customer loyalty features, and ease of use to find the perfect fit for your needs. Remember to evaluate if you require traditional or cloud POS systems.
Make an informed decision to boost productivity and enhance the overall customer experience.
Best POS software