Clover Station Pro Review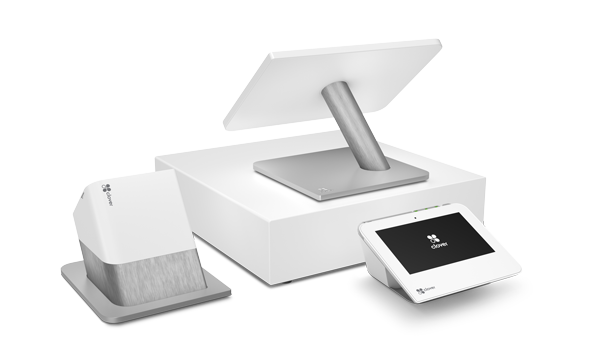 About Clover Station Pro
Looking for a game-changing point-of-sale (POS) system that's taking the business world by storm? Say hello to Clover Station. This popular POS system, equipped with card machine devices, is revolutionizing how businesses operate, offering a wide range of features and capabilities to streamline operations and boost efficiency. With Clover Station, managing transactions, inventory, and customer data, including gift cards, has always been challenging. It's like having a trusted assistant who handles all the nitty-gritty details while you focus on growing your business and promoting your product.
Clover Station isn't just any run-of-the-mill POS system; it's a powerful central hub that empowers businesses worldwide. From small startups to thriving enterprises, Clover Station caters to all with its user-friendly interface and robust device functionality. So why settle for mediocrity when you have an innovative product like Clover Station? Join the ranks of successful businesses that have embraced this exceptional POS system and witness firsthand how it transforms your operations. Get ready to take charge with Clover Station, the ultimate card machine!
Why Choose Clover Station Pro
Convenient Printing with Built-in Receipt Printer
One of the standout features of the Clover Station Pro is its built-in receipt printer, which offers a convenient solution for businesses. With this integrated printer, you no longer have to worry about setting up a separate device or dealing with tangled cords. The printer is conveniently located within the Clover Station Pro, allowing you to print receipts quickly and efficiently. Whether you need to provide customers with proof of purchase or keep records for your business, the built-in receipt printer makes it a breeze.
Support for Various Payment Methods
In today's fast-paced world, businesses must offer flexibility. The Clover Station Pro understands this need and supports various payment options. This advanced system allows your customers to pay using their preferred method, from chip cards to mobile wallets. By accepting a wide range of payment options, you can cater to different customer preferences and enhance their shopping experience. With the Clover Station Pro, there's no need to turn away potential sales due to limited payment choices.
Easy Customization with Apps from the Clover App Market
Every business has unique needs and requirements. The Clover Station Pro recognises this diversity and enables easy customisation through apps available on the Clover App Market. This marketplace offers a wide selection of apps designed specifically for the Clover platform, allowing you to tailor your system according to your business goals. Whether you require inventory management tools or specialised reporting capabilities, there are apps available that can enhance your operational efficiency and streamline processes.
Clover Station Pro Overview
The Clover Station Pro is the latest model in the Clover POS lineup, designed specifically for merchants. With its sleek design and large touchscreen display, this card machine offers a modern and user-friendly experience for businesses of all sizes. This system has advanced hardware, including plan confirmation capabilities, ensuring fast and reliable performance, making it an ideal choice for retailers, restaurants, and service-based establishments. Additionally, it supports using gift cards for added convenience and customer satisfaction.
The Clover Station Pro card machine's sleek design is the first thing that catches your eye. The device features a clean, minimalist aesthetic that complements any business environment. Its large touchscreen display provides ample space for navigating through the various features and functions, making it easy to use for both employees and customers. Its user-friendly interface lets you easily access details and confirm your plan. Additionally, the Clover Station Pro supports gift cards for added convenience.
Underneath its stylish exterior, the Clover Station Pro, a powerful card machine, is packed with advanced hardware that delivers impressive performance. A robust processor powers this POS system, enabling it to handle high-transaction volumes without lag or slowdowns. This means you can efficiently serve your customers even during peak hours. Whether you need it for a retail store or an online portal, the Clover Station Pro has all the details to streamline your purchase process.
One of the standout details of the Clover Station Pro is its intuitive interface. The touchscreen display allows users to navigate different options with just a few taps easily. Everything is at your fingertips, whether you need to process payments, manage inventory, or generate reports. With this plan, you can purchase the Clover Station Pro and avoid additional fees.
In addition to its user-friendly interface, the Clover Station Pro offers a wide range of capabilities to meet your business needs. It supports various payment methods, including EMV chip cards, contactless payments like Apple Pay and Google Pay, and traditional swipe transactions. This flexibility ensures you can cater to your customer's preferred payment methods. The Clover Station Pro also provides detailed plan information and transparent purchase fees.
Furthermore, with the Clover Station Pro, you can easily integrate business tools like barcode scanners and POS receipt printers into your customized setup. This allows you to create a tailored plan that meets your business requirements while avoiding additional fees.
Another advantage of using the Clover Station Pro is its robust reporting capabilities, which include detailed sales reports, real-time inventory tracking, and insights into customer purchasing behavior. These analytics help you make informed business decisions and optimize your operations for maximum profitability while keeping track of fees.
Comparison: Clover Station Pro vs. other models
The Clover Station Pro is a game-changer in the world of point-of-sale (POS) systems, offering a range of improvements and features that set it apart from previous Clover models.
Enhanced Processing Power
One of the standout features of the Clover Station Pro is its superior processing power. Compared to older models, this new iteration boasts a faster and more efficient processor, ensuring lightning-fast transactions and smoother operations. With increased processing power, businesses can serve customers more efficiently during peak hours without experiencing any lag or delays.
Advanced Security Features
Security is paramount. The Clover Station Pro takes this aspect seriously by incorporating enhanced security measures. This model offers advanced encryption technology that safeguards customer data during transactions, reducing the risk of unauthorised access or data breaches. Business owners can now have peace of mind knowing that their customers' information is well-protected.
Seamless Integration Options
In today's interconnected world, seamless integration with other devices and platforms is crucial for businesses. The Clover Station Pro recognises this need and introduces additional ports and connectivity options to facilitate effortless integration with various peripherals. Whether it's connecting barcode scanners, receipt printers, or cash drawers, the expanded connectivity options make it easier than ever to create a customised POS system tailored to specific business requirements.
Furthermore, the Clover Station Pro supports various software integrations and third-party applications through its robust app marketplace. This allows businesses to expand their capabilities beyond traditional POS functionalities by integrating specialised tools for inventory management, employee scheduling, loyalty programs, and more.
Pros and Cons of Clover Station Pro
High-performance hardware ensures quick transaction processing.
The Clover Station Pro boasts high-performance hardware that guarantees swift transaction processing. With its powerful processor and ample memory, this device can handle large volumes of transactions without any lag or delays. This means businesses can serve customers more efficiently, reducing waiting times and enhancing overall customer satisfaction.
A User-friendly interface simplifies staff training and daily operations.
One of the major advantages of the Clover Station Pro is its user-friendly interface. The intuitive design makes it easy for staff members to quickly learn how to operate the system, minimising training time and effort. The simplified layout enables employees to navigate through various functions seamlessly, such as taking orders, processing payments, and managing inventory. This streamlines daily operations, allowing businesses to focus on delivering exceptional service rather than grappling with complex technology.
Robust reporting tools provide valuable insights into business performance.
Another significant benefit of the Clover Station Pro is its robust reporting tools. These tools provide valuable insights into a business's performance by generating detailed reports on sales trends, inventory levels, employee productivity, etc. By analysing these reports, businesses can identify areas for improvement, make informed decisions about pricing strategies or stock management, and better understand their overall financial health. This data-driven approach empowers businesses to optimise their operations and drive growth effectively.
A higher price point compared to other Clover models may be a deterrent for some businesses.
While the Clover Station Pro offers numerous advantages, it comes with a higher price point than other models in the Clover lineup. For budget-conscious businesses or startups with limited resources, this higher cost may act as a deterrent when considering purchasing this particular model. However, weigh the benefits against the investment since the enhanced performance and features of the Clover Station Pro can potentially result in long-term cost savings through increased efficiency.
The Larger size may not be suitable for small or space-constrained establishments.
The Clover Station Pro's larger size is another aspect to consider. While this size allows for a more substantial display and additional functionality, it may not be suitable for small or space-constrained establishments. Businesses with limited counter space might find accommodating the Clover Station Pro challenging without sacrificing valuable working areas. Evaluating the available space before deciding on this model is crucial to ensure it aligns with the establishment's layout and operational needs.
Limited availability in certain regions might restrict access for potential users.
Lastly, the limited availability of the Clover Station Pro in certain regions could pose a challenge for businesses looking to acquire this particular model. While Clover has been expanding its reach globally, some areas may still have restricted access or longer delivery times for specific products. This limitation could impact businesses that require immediate access to the latest technology or those located in regions where distribution networks are still being developed.
Exploring other Clover POS models (Station Solo, Mini, Flex)
Clover Station Solo: The Clover Station Solo is a compact version of the popular Clover POS system designed specifically for smaller businesses or pop-up shops. Despite its smaller size, it still offers all the essential features businesses need to manage their operations effectively. The Station Solo allows you to accept card payments, track sales, and efficiently manage your inventory. This model is perfect for businesses with limited counter space or those seeking a more portable solution.
Clover Mini: If you need a portable device that allows you to accept payments at the counter or provide tableside service, then the Clover Mini, a compact and powerful station duo, is an excellent choice. Its intuitive touchscreen interface simplifies payment processing and ensures a smooth customer experience. Perfect for restaurants, cafes, and businesses requiring mobility, this sleek device is easy to carry and set up wherever you need it.
Clover Flex: For businesses requiring payment acceptance and mobility in one device, Clover Flex fits the bill perfectly. This all-in-one handheld device combines the functionalities of a traditional POS terminal with the convenience of portability. With Flex, you can take payments anywhere – whether on the go or providing services outside your brick-and-mortar location. Its versatility makes it suitable for various industries, such as food trucks, delivery services, and trade shows.
By exploring these different Clover POS models – Station Solo, Mini, and Flex – businesses can access various options tailored to their specific needs. Whether you're looking for a compact solution like the Station Solo or prefer the portability offered by the Mini or Flex models, there's something for everyone within Clover's lineup.
With Clover's extensive range of POS solutions at your fingertips, finding everything you need to manage your business efficiently becomes easier than ever. Each model offers unique features and benefits, ensuring you can find the perfect fit for your operations.
It's worth noting that Clover also offers the Station Duo, which provides additional functionality such as an integrated customer-facing display and a built-in receipt printer. This model is ideal for businesses that require more advanced features beyond what the Solo or Mini offer.
Clover operates on a month-to-month contract basis, allowing businesses flexibility without being tied down to long-term commitments. This makes it easier for small businesses to start without high upfront costs or lengthy contracts.
Choosing the right Clover POS model for your business
Considering the size and type of your establishment is crucial. With Clover Station, you have various options designed to cater to different business needs. To ensure you make an informed decision, there are several factors you should consider before selecting the most suitable Clover POS model.
Assessing your specific needs
The first step in choosing the right Clover POS model is assessing your needs. Consider whether mobility is important for your business or if you primarily require a countertop solution. A mobile-friendly option like the Clover Flex may be ideal if you frequently attend trade shows or events outside your premises. On the other hand, if most of your transactions occur at a fixed location, such as a retail store or restaurant, a stationary device like the Clover Station 2018 could be more appropriate.
Evaluate the availability of countertop space in your establishment. If space is limited, opting for a compact model like the Clover Mini might be advantageous.
Weighing budget constraints and features
Another crucial aspect to consider when selecting a Clover POS model is evaluating budget constraints and weighing the features offered by each option. While all models provide essential functionalities such as payment acceptance and inventory management, certain models offer additional capabilities that may align better with your business requirements.
To help you make an informed decision based on feature sets and pricing considerations, here's an overview of some key models: the Clover Flex and Clover Mini.
Clover Station 2018: This full-featured countertop solution offers robust performance with its large display and built-in receipt printer. It provides ample processing power and storage capacity for businesses with high transaction volumes.
Clover Mini: Designed for smaller spaces, this compact device still packs significant functionality into its sleek design. It allows businesses to accept payments quickly and efficiently while saving valuable countertop space.
Clover Flex: Offering ultimate mobility, the Clover Flex is a portable all-in-one device that enables you to accept payments anywhere. With its built-in receipt printer and barcode scanner, it's well-suited for businesses on the move.
By carefully assessing your business needs, options, and budget, you can plan effectively to select the most suitable Clover POS model. When deciding, consider factors such as mobility requirements, countertop space availability, and desired features. With the right Clover POS model in place, you can streamline your operations and enhance the overall efficiency of your business.
Conclusion: The power of Clover Station Pro for your business
Clover Station Pro is a game-changer for businesses looking to streamline operations and boost efficiency. With its advanced features and user-friendly interface, this POS system offers the perfect solution for managing transactions, inventory, and customer relationships.
By comparing Clover Station Pro to other models, it becomes clear that this particular device stands out from the crowd. Its sleek design, robust capabilities, and seamless integration with various business tools make it an ideal choice for entrepreneurs seeking a comprehensive point-of-sale solution.
One of the key advantages of Clover Station Pro is its extensive range of features. From accepting payments to generating detailed reports, this system empowers businesses to stay organised and make data-driven decisions. Its intuitive interface ensures that staff can quickly learn how to navigate the system without any hassle.
Like any product, Clover Station Pro has its pros and cons. On the positive side, it offers unparalleled flexibility regarding customisation options and integrations with third-party apps. However, some users may find its price point relatively higher than other models on the market.
While exploring other Clover POS models such as Station Solo, Mini, and Flex is worthwhile, Clover Station Pro remains a top contender due to its comprehensive feature set and scalability. It caters to businesses of all sizes – from small startups to large enterprises – ensuring that each organisation finds the perfect fit for its specific needs.
Choosing the right Clover POS model ultimately depends on your unique business requirements. When deciding, consider factors such as transaction volume, inventory management needs, and budget constraints. Investing in a reliable POS system like Clover Station Pro can significantly enhance your operational efficiency and drive growth.
In conclusion, if you're looking for a powerful yet user-friendly point-of-sale solution that can revolutionise your business operations, look no further than Clover Station Pro. Its advanced features and easy customisation options make it an excellent choice for businesses of all sizes. Take advantage of the opportunity to streamline your processes, improve customer experiences, and take your business to new heights with Clover Station Pro.
FAQs
Can I use Clover Station Pro with my existing payment processor?
Yes, Clover Station Pro is compatible with various payment processors, allowing you to integrate it into your current setup seamlessly.
Is Clover Station Pro suitable for a high-volume business?
Absolutely! With its robust capabilities and scalable design, Clover Station Pro is an excellent choice for businesses that handle daily transactions.
Can I customize the interface of Clover Station Pro to match my branding?
Yes, you can easily personalize the interface of Clover Station Pro to reflect your brand identity and create a cohesive customer experience.
Does Clover Station Pro offer inventory management features?
Yes, the Clover Flex and Clover Mini POS systems provide comprehensive inventory management tools that enable you to track stock levels, manage suppliers, and generate insightful reports.
What kind of support does Clover provide for its POS systems?
Clover offers 24/7 customer support via phone or email. They provide extensive online resources such as tutorials and guides to assist users in maximizing their POS system's potential.