There are many restaurants that offer food takeaway services. Running such a business can be demanding and this is why it is best to invest in a solid system. Getting takeaway POS systems has become a common trend these days. Many restaurant owners are resorting to such systems to help in managing their businesses more effectively. The choice of a POS for your takeaway shop can be a daunting task and this guide seeks to make the journey easier for you. Please read through to the end and you will be able to make an informed decision.
What Is A POS System for Takeaway?
A Point of Sales system is a computerized register that helps in the management of takeaway operations. The system can be used to print out receipts, manage wages and other cash-related issues.  The device comes with a touch screen or an attached printer (for receipts). Another important feature that you should look out for is data backup. As such systems are increasingly becoming popular, there are many suppliers. The good thing is that most of them are reliable and offer top-notch services.
Finding a reliable takeaway POS software is imperative. Once you are through with the selection process, the system will help you in tracking sales and managing your inventory. You can also use it to create reports on sales performance as well as expenses. With that understanding, let us now dive into the specifics of these systems.
Why You Need a POS for Takeaway Stores
Having a POS for your restaurant involves a lot of advantages. Here are some of the key benefits that you get to enjoy when using such devices:
Building Menus and Printing It out
If you are running a takeaway business, then the POS system can help in building menus. You also get to print them out and offer them to your customers. What is great about this approach is that it gives an impression of professionalism. The menu management feature will prove useful in maintaining the quality of service offered by your takeaway restaurant.
Inventory Management
Let us face it – running a takeaway store is stressful. As such, it is important to make things easier and more convenient for yourself if possible. A POS system can help you in managing your inventory. You will be able to have a running tab on the number of items available for sale and this is a good way to prevent overstocking or running out of stock mid-service.
Meet Customer Needs Effectively
Restaurants are known for their customer service and as such, it is important to ensure that you keep them happy at all times. If they wanted two extra packets of ketchup, it is best to give them to them. It is often not possible to keep track of the extra items your customers are requesting and this is where POS systems come in handy. Such devices can help you respond more quickly to their demands and even customize orders accordingly if needed.
What Are Some Specs To Look For In Takeaway POS System?
You will find that the best takeaway POS system comes with a wide range of features. The following are some of the crucial specs to look out for when shopping around:
One-Touch Payment: This is one of the most crucial features as it lets you process payments in just a single click. If you want to simplify your accounting, then this is one of the best options to consider.
Shop Management: Another important feature you should look out for is shop management. This lets you manage your store in a more efficient and convenient way. You can also better handle new orders as it prevents the entry of duplicate data.
Data Security: As such systems are often connected to the internet, you should look for a system that has secure data encryption. A good takeaway POS system will also have a password protection feature to keep your data safe from hackers and unauthorized access attempts.
Payment Receipts: All of the best systems out there come with an integrated receipt printer. This helps in improving customer satisfaction as well as boosting sales. This is because customers will know that you've officially accepted their payment. After all, who would reject the receipt offered by a restaurant?
Best Takeaway POS System in 2023
If you are looking for the best takeaway EPOS systems in 2023, here are some of the best providers on the market:
1| Revel Systems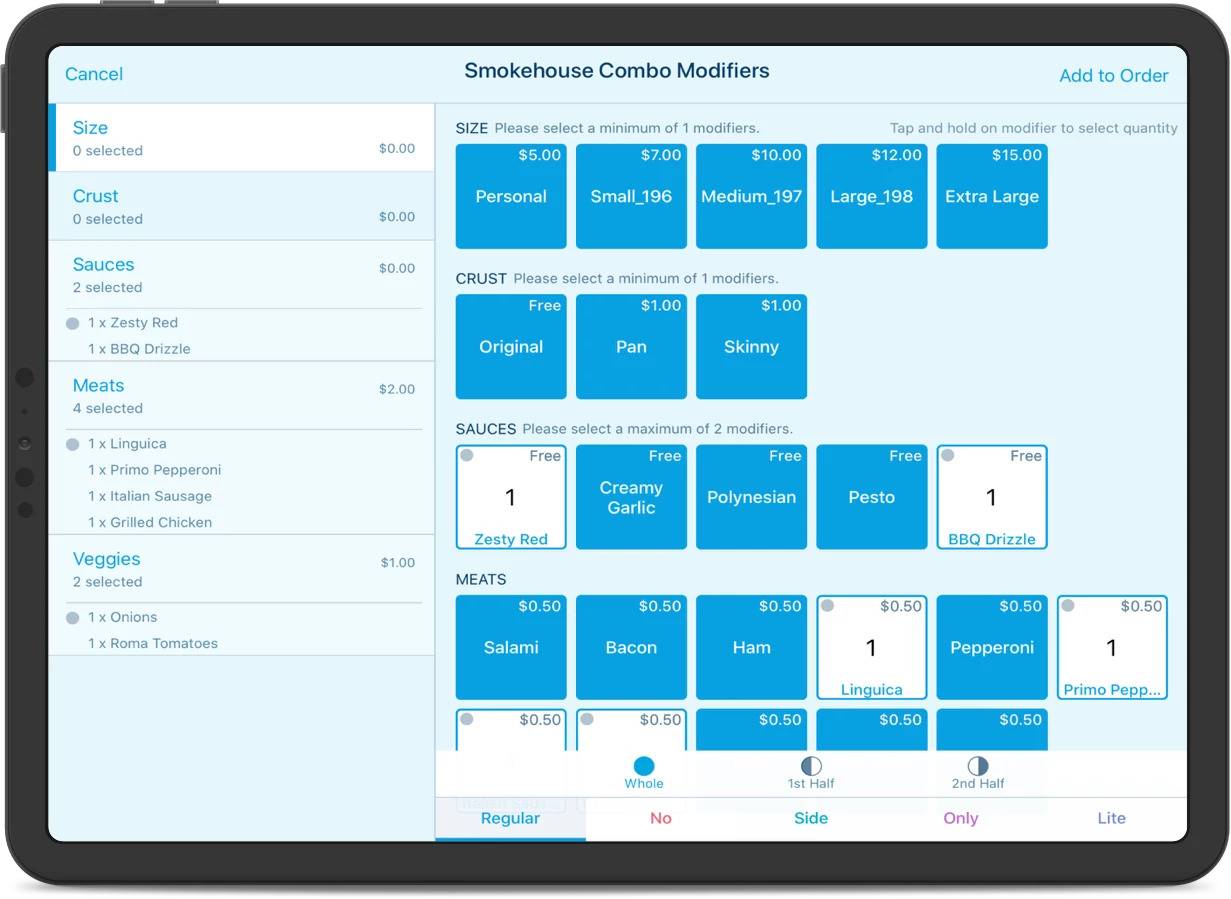 With over 10 years in the industry, Revel Systems has gained a lot of popularity thanks to its high-end features. The POS system is equipped with valuable functionality such as an Order Ahead application that allows customers to place orders from their phones and tablets. This is a good way to improve the convenience and versatility of your takeaway restaurant.
2| Act-On POS
Another great takeaway POS system you might want to try is the Act-On POS. This is known for its high performance that makes it ideal in restaurants with a huge customer database. It also offers a wide range of features including the Shopify integration feature. This allows you to sync your store with the platform and sell products using the same interface.
3| TouchBistro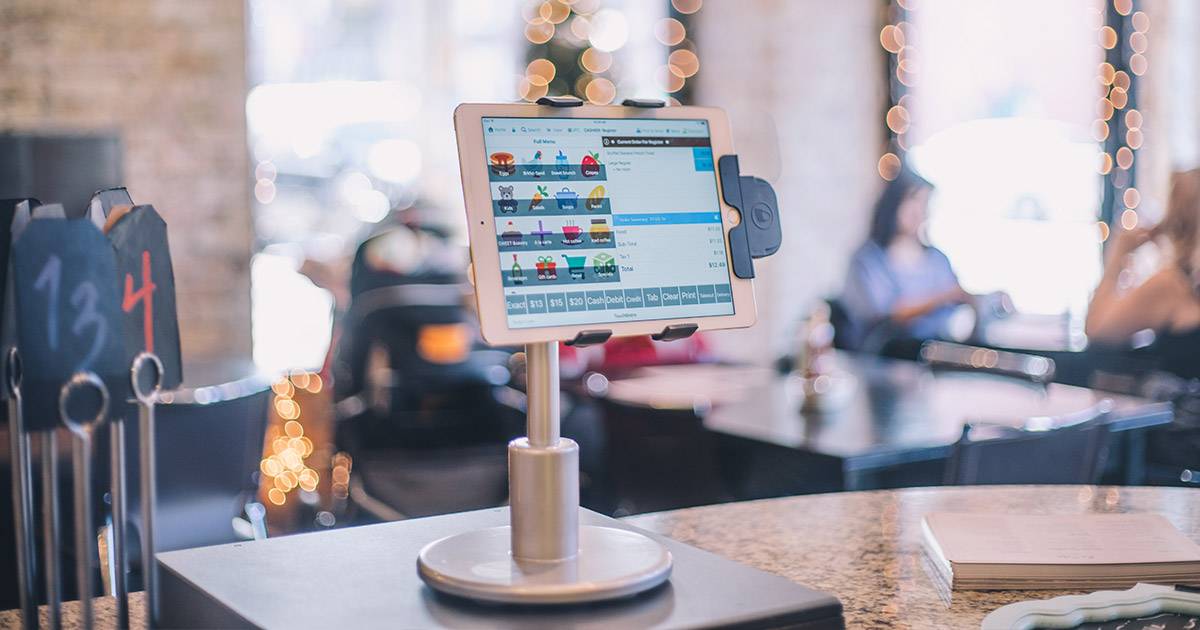 If you are looking for a reliable POS system that comes with a wide range of features, TouchBistro should be one of the best options to consider. Its best feature is its cloud-based platform which makes it easier for you to manage and customize your store. This is because you can access the software from any location in the world and at any time. This is a crucial element as it helps you boost convenience and customer satisfaction.
4| Lavu POS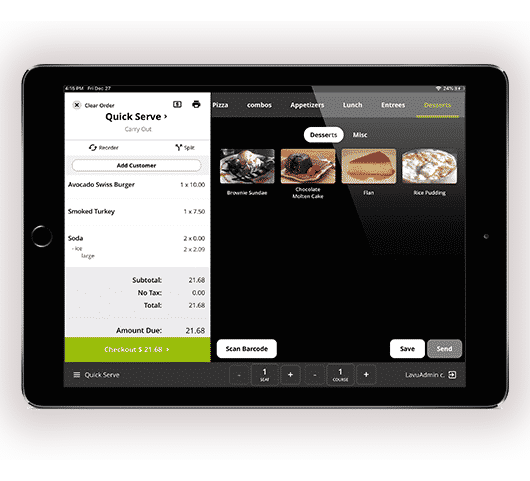 Lavu POS is a relatively popular takeaway POS system in the market. It comes with a lot of features including built-in inventory management and reporting tools. However, its best feature is its full customization potential which is perfect for restaurants that want to create their own menus from scratch. Lavu POS also comes with a free online training course so you will not have any problems incorporating the system in your store.
5| Empires
This is another good option for takeaway restaurants as it comes with a lot of features that help you manage your store more efficiently. One such element is the order management feature which allows you to change orders from the system even after they are placed by customers. This can be a great help, especially when dealing with problematic or confused customers.
Final Thoughts
If you are planning on opening a takeaway restaurant soon, then it is time you invest in an effective POS system. This will help in improving efficiency and service as well as keep track of all your inventory items at all times. It comes with plenty of features that will help you improve the way your restaurant works. The market is full of different systems that can be quite confusing to a newbie restaurant owner.
We have broken it down for you so that you can easily choose what suits your business the most. Since the market keeps changing and introducing new takeaway POS systems, we will keep updating our list. So make sure you keep checking back if you are planning to buy a new takeaway POS system. This guide will help you make the right choice when choosing your EPOS.
Best POS software