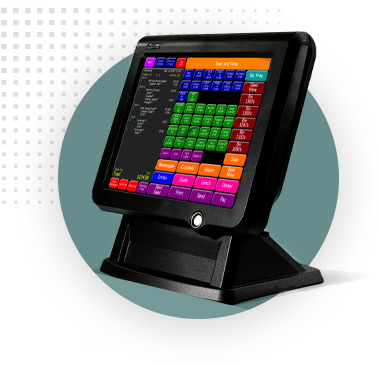 About Zonal EPoS
Zonal offers a reliable and innovative point of sale system in the UK for more than 16,000 clients in the hospitality industry. The system is designed in an intuitive and easy to use interface. As such, each hospitality business will be able to find a tailored structure for your business. This is one of the best ways to keep track of your business operations for large and small enterprises.
The uniqueness of this system is that it is able to fit your business perfectly. The fact that the company has been in operation for decades is a big plus. The POS is packed with tons of innovative hardware and software features. Every business in the hospitality industry will find a great use for this EPOS.
Why Choose Zonal EPos?
Zonal point of sale systems are designed in such a way that all your financial management needs are covered. It is detailed and yet it is easy to use as the intuitive interface makes it easier for you to stay on top of things. You can keep an eye on all your income and expenditure with the real-time records.
Staff management is one of the biggest headaches that most businesses have to contend with. The Zonal EPOS makes it easier to manage your staff in terms of their roles as well as working schedules. Creating work rotas is easier and you will have an overview of the performance of your employees. There is an integrated payroll feature, which is automated with the staff management feature.
If you are keen on reports, this is the right system to choose as it comes with comprehensive reports, which are all-inclusive. You can have a general overview of your business from a simple glimpse of the system.
Conclusion
Those in the retail and hospitality industries can benefit greatly with the Zonal EPOS. It is an innovative system and makes it possible for businesses to handle their customers in a professional manner. You will be able to optimize your resources while keeping track of your business operations. This has proved to be an effective system to help boost your sales and revenue.