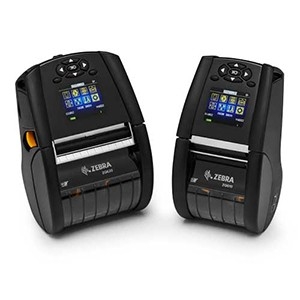 About Zebra POS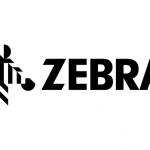 Zebra manufactures and sells a wide range of POS systems including mobile, fixed countertop, manual and hand-held terminals. The company was founded in 1969 and is headquartered in Lincolnshire, Illinois. Zebra POS is a comprehensive POS system that has a powerful feature set.
Why Choose Zebra POS?
Fixed and Mobile Terminals
Zebra offers a full line of hardware that is built to last. You'll find fixed terminals as well as mobile models that can be purchased separately or as complete sets. The company also has Ethernet, Bluetooth, and Wi-Fi connectivity to choose from so you can choose the right connection for your business based on what's available where you're located and how your business operates.
Scanning Capabilities
In addition to printing, Zebra offers a wide range of scanning options for different types of POS systems. Whether you need 1D or 2D bar codes, RFID, magnetic stripe, or smart card reading capabilities, you can find it in a Zebra POS system.
Secure Technology
Zebra also offers various authentication and encryption technologies that help protect your business data. For example, Zebra's SecureEasySetup ensures that your POS data is always protected and the company also offers various encryption technologies including AES 128/256.
User-friendly Interface
The Zebra POS system is designed with the end-user in mind. The interface was created to be intuitive, so it's very user-friendly and easy to navigate. Your employees will find this product a snap to learn and use.
Zebra POS overview
Zebra can be used in restaurants, retail stores (such as clothing and jewelry retailers), grocery stores, and other businesses. The device is very user-friendly: Customers can use it with ease right out of the box after you've installed the printer.
As with any POS system, this product requires installation and training, so professional assistance will be necessary to get it up and running if you don't have the know-how. If you're purchasing this product for a business, check with your IT department or in-house technician about how to set up and use Zebra POS.
Zebra offers an entry-level POS terminal—the TLP 2844 data collection terminal—that, like the ZXP Series 7, can be used with a variety of mobile printers. You'll need to purchase one or two of those (the TLP 2844 is not sold as a packaged product with a printer), depending on what type of business you have and what kind of volume you print.
Zebra POS Pricing
A quick look at the website and there is no price listed. However, users can get a tailored quote from a Zebra POS Representative. There are different products, which retail at different prices. For example, you can purchase a printer and scanner separately or as a complete package.
Our Verdict
The Zebra POS system is a full-fledged solution for your business. It offers an intuitive interface, advanced security features, and it can print receipts or coupons in addition to barcodes. You can also add a cash drawer and credit card readers as needed if you choose the package option.
In addition, the system can be used both as a fixed terminal or with mobile printers so you can go where your customers are and ensure that they have access to your products and services 24/7.
You might find the Zebra POS price point higher than some other systems on the market but it's well worth it for all the features and support that come with this product.