About Tevalis EPOS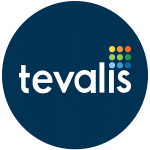 Tevalis is one of the best ePOS solutions that work to streamline operations in the hospitality industry. Users are connected to technology tailored to serve their specific needs in business. This is a powerful system that comes as an integration of integrated software solutions. Clients can take advantage of the on-premise POS, which is powerful and caters to the current and future needs. This system is ideal for gaming, leisure and hospitality industries. Tevalis has the hardware and software capabilities to serve any size of business efficiently.
Why Choose Tevalis EPOS System
The Tevalis ePOS is designed in such a manner that it is easy to use and makes it easier to manage your business. It comes with superfast touch screens and works for all gaming, leisure and hospitality industries. The installation process is easy and you can count on their technical support. Whether you are looking for back office or front house features, this is the best ePOS to go for.
As a business owner, you will have the advantage of being able to monitor your staff members in terms of functionality, attendance and performance. Ultimately, you will end up paying for what you get when it comes to the wage costs as you are able to keep track of the work progress.
There is also an advantage of the graphical floor plan interface on this system. This serves as a time saver as the teams are able to locate their tables easily and get to them fast enough. As such, you will have more customers who are fully satisfied with the quality of service. You can make amendments of the interface as you please.
Final Verdict
From the look of things Tevalis is a true definition of a modern point of sale system and has so much to offer. Besides the initial set-up and the configuration which seems to be a challenge, the functionality seems to be quite reliable.
The POS has hundreds of features and functionalities that will help you automate the processes in your hospitality industry. It is certainly worth a try for restaurants, bars and other entertainment centres.