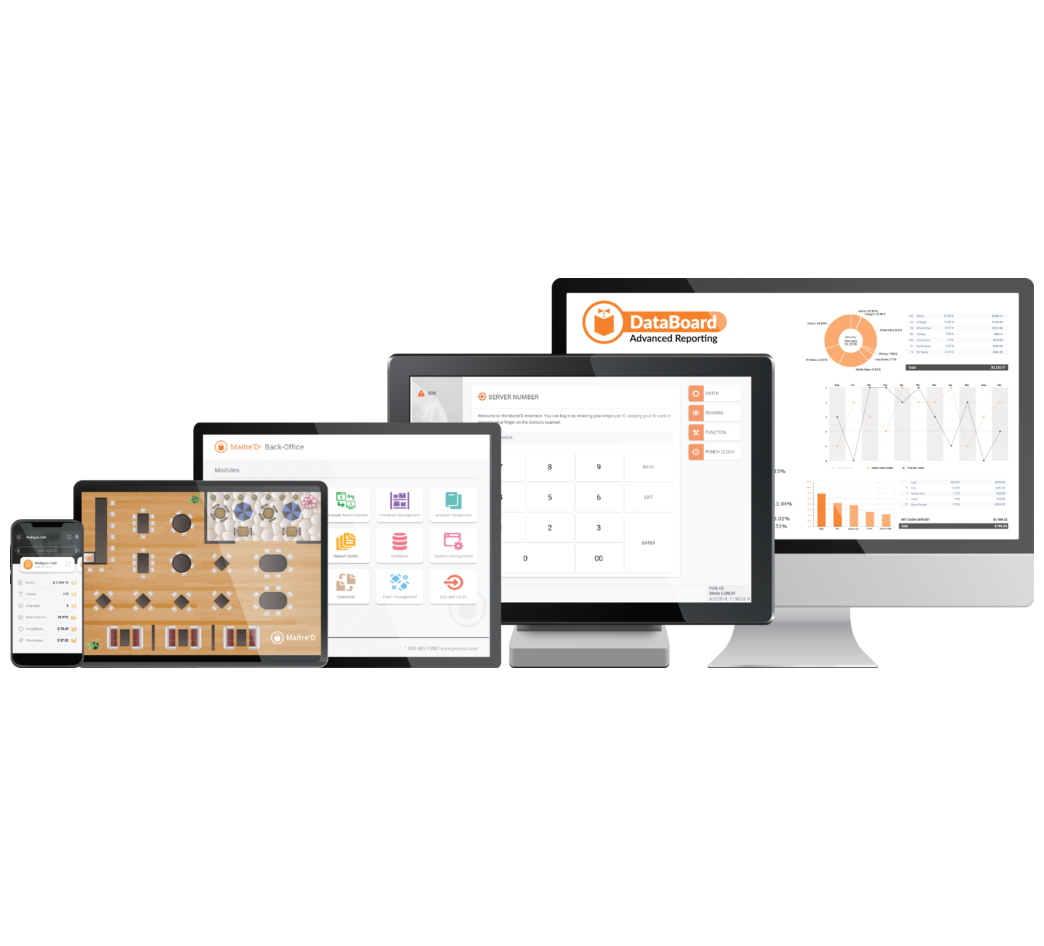 About Maitre'D POS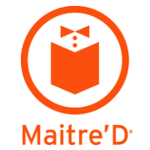 Maitre'D is an ePOS that is ideal for your restaurant and is owned by Posera. The size of the restaurant does not matter as it is 100% scalable and you will never be bothered by having an inventory management system that caters to your business needs. So, the basic requirement would be a computer and internet connection and you're good to go.
Maitre'D ePOS is a new, modern restaurant point of sale with apps for iPad android, and iPhone, which allows you to supervise your business wherever you are via your phone. The app comes in handy if you want to manage your inventory from the comfort of your home.
The iPad ePOS is a sleek device that makes the organization of your restaurant easy and streamlined. The ability to customize the look, feel, and user experience allows you to compete with other restaurants in terms of professionalism and approachability. It has an intuitive experience that helps you manage your business without having to pay for a specialist to understand the intricacies of ePOS systems.
It has a sleek interface with easy navigation and your staff can learn how to use it in just 2 hours, so there is no point in hiring an expensive expert when you can manage everything on your own. You have a choice between Maitre'D Lite or Maitre'D Pro.
Why Choose Maitre'D POS?
Customizable Features
Maitre'D POS is specifically designed for restaurants and has a high level of customizability that allows you to make it fit your needs. It can cater to all operations in the restaurant and allows you to manage them from one central location. If you are looking out for an interactive tablet for your restaurant, this is it. It is a cloud-based system that allows you to manage your inventory from anywhere in the world.
Smart Reporting Functions
It provides smart reporting with business insights and analytics using clear and concise graphs. Maitre'D POS uses the latest technology to implement real-time updates. You can view and modify inventory lists and generate reports to see how your business is going at any given time. You will be able to manage all records from one central location and stay up-to-date with operations, staff performance, sales, and customer reviews.
Data Security
A cloud-based system stores all data in the central database that prevents hackers from breaking into your system and stealing important information like customer records and inventory quantities. If you are looking for software to track your inventory, this system is for you. It is fully integrated and all the information on your order, sales, etc. can be viewed from one place.
Dedicated Support Team
When you choose Maitre'D POS for your restaurant, there is never downtime and you will have a dedicated support team to cater to your needs 24/7. The system comes with lifetime support with an expert team that knows how to handle your queries. This is a brand new system that is self-explanatory and easy to use.
User-friendly Interface
The Maitre'D POS Review is centered around the user experience. The system has a modern interface and therefore, offers the best user experience possible. It is customizable so that you can alter it according to your needs. Once you pick up the basics of how it works, it will be very easy for your staff to use and will allow you to maximize your business potential.
Pricing and our Verdict
Maitre'D POS Pricing
Maitre'D POS price is based on different packages and starts at $39/mo for one license. The Max package offers 10 licenses and is $149/mo. The price increases depending on the number of licenses that you will need.
Our Verdict
Maitre'D POS makes it easy for you to manage your inventory, sales, and staff. The system is customizable and has industry-specific features that enhance the experience for your customers. It also provides real-time updates so that you can stay aware of what is happening in your business. The system is easy to use and offers a friendly environment for your staff.
It allows you to manage inventory with ease by using features such as multi-location management, mobile capability, and scheduling orders. There are also tools like email marketing that will help you stay in touch with your customers and let them know about any deals or specials that you are running.
Generally, it is a good ePOS system with the main challenge being the 3-year contract requirement. The customer service response time also needs to improve. If you are looking for a POS with mobile capability, the Maitre'D POS may be a great choice. With the detailed information provided herein, you can make a sound decision about this POS.