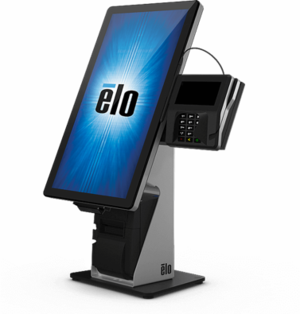 About ELO POS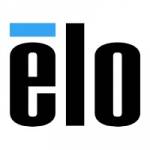 ELO EPOS is one of the solutions offered by Elo Touch Solutions to provide an intuitive and efficient way of taking orders. If you are looking for a new EPOS system, then Elo is one name you cannot ignore.
Elo Touch Solutions is the pioneer in designing technology that revolutionizes the customer experience by making it faster, more convenient, and secure. The Elo EPOS has been designed to deliver superior performance and user-friendliness so that you can benefit from a variety of features such as simplified order taking, cashless payment options, loyalty programs, and much more.
why Choose ELO POS?
Interactive and Powerful
The ELO TOUCH SOLUTIONS EPOS system features a stunning 9.7" multi-touch display, fast and reliable hardware, and intuitive software. Take food orders quickly and efficiently with an intuitive user interface that is easy for anyone to learn and use in minutes.
Customer-Facing Display Screen
The Elo touchscreen interface features a customer-facing display screen that allows the restaurant staff to interact with customers and answer their questions quickly. The sleek, elegant design can be customized to suit any décor or theme of your restaurant. It offers an advanced Windows 7 operating system for quick response times and enhanced functionality.
Customizable Setup
Elo POS offers a customizable set-up that can be adapted to any restaurant environment. You can choose the hardware and software options that fit your business needs perfectly. The Elo Touch Solutions EPOS systems are built with sturdy, reliable hardware for optimum performance and maximum durability in the toughest restaurant environments.
Sleek Design
The ELO EPOS features a sleek, modern design that is sure to impress your customers and provide them with quick transactions. It weighs just 9.2lbs and measures only 18" x 15" x 4.9", so it can fit into any small space without taking up too much room.
ELO POS overview
Elo EPOS is a fully integrated POS system that brings together state-of-the-art hardware and industry-leading software to offer an optimal solution for all your business needs. 
The ELO EPOS features a 9.7″ multi-touch display, an easy-to-use and intuitive interface, and is both reliable and fast so that you can enjoy quick transactions with no wait time at all. The durable enclosure of the hardware ensures that it stands up to the rigorous day-to-day usage in any restaurant environment.
Elo POS Pricing
ELO EPOS is available at the most competitive rates in the market starting at $749.99. However, you can choose what works best for you as the company offer tailored packages and plans to suit your needs.
Our Verdict
The Elo Touch Solutions EPOS system is a great choice for restaurants and bars that want to provide quick service and speedy transactions. It is built with reliable hardware and offers a state-of-the-art touchscreen display that ensures the user experience is intuitive, fast, and efficient in order to meet the needs of even the toughest restaurant environment.
This touchscreen POS system is easy to learn and use, features a sleek design with an elegant customer-facing display screen for streamlined communication between the restaurant staff and customers. Easily customizable options make it tailored to suit any business needs of any restaurant or bar. The hardware performs well under heavy usage and ensures quick transactions.
It's easy to see why Elo EPOS is the top choice for many restaurants and bars today. This next-generation touchscreen POS system offers an intuitive interface that is easy to learn and provides quick service.